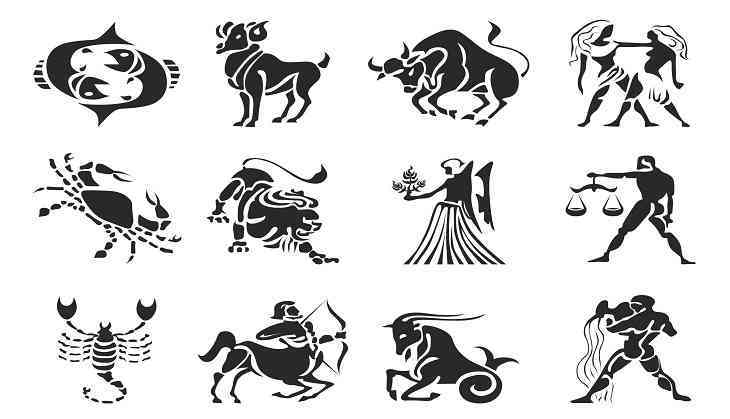 1. ARIES
LUCKY COLOUR- Grey
LUCKY NUMBER- 9
A famous saying states that 'the devil makes work for idle hands.' The best thing to do is to keep yourself busy either with a task, project or hobby until this period passes.
2. TAURUS
LUCKY COLOUR- Green
LUCKY NUMBER- 8
Friends and family may be too close to the situation to listen without getting triggered.
3. GEMINI
LUCKY COLOUR- Grey
LUCKY NUMBER- 2
This week is a good time to think towards the future and to plan your next steps. Whether you focus on your career or love life, you can take action now to get things in motion.
4. CANCER
LUCKY COLOUR- Grey
LUCKY NUMBER- 9
A galvanizing angle between candid Jupiter and the emotional moon in your eighth house of hidden information supports you in facing some of these buried truths.
5. LEO
LUCKY COLOUR- Brown
LUCKY NUMBER- 7
Your health and finances are better than ever and you feel fit as a fiddle and full of energy. You feel that you can tackle and take on anything and there is a certain zest for life in all that you do.
6. VIRGO
LUCKY COLOUR- Yellow
LUCKY NUMBER- 6
Humor, charm and your friendly charisma will go farther to inspire the troops. That said, you might need to do some of the grunt work yourself.
7. LIBRA
LUCKY COLOUR- White
LUCKY NUMBER- 3
Things may happen slowly this week rather than with any sense of speed. You are a patient sign so this won't bother you too much.
8. SCORPIO
LUCKY COLOUR- Grey
LUCKY NUMBER- 1
With strategic Mercury and intuitive Neptune in cahoots, today is about rolling up your sleeves and finishing a project that could bring positive attention your way.
9. SAGITTARIUS
LUCKY COLOUR- Red
LUCKY NUMBER- 8
Your home atmosphere may be affected by your temperamental moods so be aware of utilising positive outlets such as exercise to calm yourself down.
10. CAPRICORN
LUCKY COLOUR- Yellow
LUCKY NUMBER- 6
With the bold Sun in your sign, you could make a head-turning change to your appearance.
11. AQUARIUS
LUCKY COLOUR- Pink
LUCKY NUMBER- 4
A personal dispute is finally going to be settled and this will bring you the calm and peace you had been desperately searching for.
12. PISCES
LUCKY COLOUR- Green
LUCKY NUMBER-1
Make pleasure a priority as you move through your day. When in doubt, take the route that will bring you the greatest happiness and fulfillment.