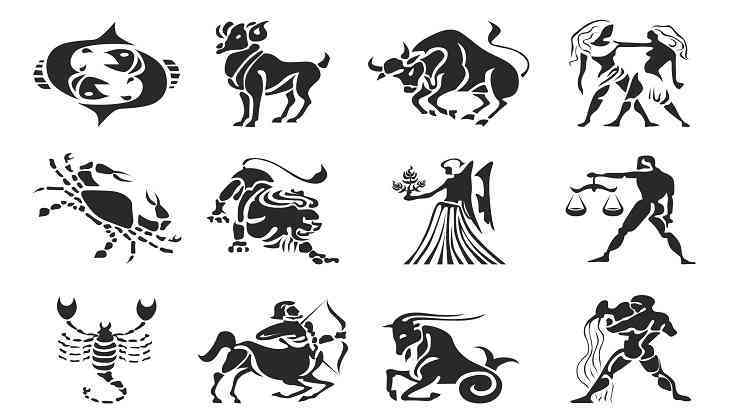 1. ARIES
Today will be a great and favourable day for you but all you need to do is keep your focus on the right track. If you were waiting for a relationship to happen, then it is the correct time to propose your loved one. Be careful while driving any type of vehicle that you own.
LUCKY COLOUR- BLUE
LUCKY NUMBER- 1
2. TAURUS
Today your energy level will be low as compared to other days. You will be less active today and will also leave your important ones unattended. You will try to pull yourself in the later half of the day by doing something that is meaningful and that will hopefully bring success to you.
LUCKY COLOUR- VIOLET
LUCKY NUMBER- 9
3. GEMINI
Today you will only be happy and joyful. But you should be really careful about co-operating and supporting other people in their work. Not just doing your work, your focus should be helping others to achieve their goals. You will feel happy to do it and it will all turn out to be good.
LUCKY COLOUR- GREEN
LUCKY NUMBER- 8
4. CANCER
Today you will spend the entire day in domestic and household matters. Not only this, you will also feel burdened with a lot of responsibilities. By the time it's evening, you will influence your near and dear ones by giving them your special attention which will also make them happy.
LUCKY COLOUR- BROWN
LUCKY NUMBER- 2
5. LEO
You will tell your heart's desire to someone who is special and that too today. You will disclose all your secret desires and feelings for that special one and those feelings will be true. The good news for you will be that all that love and attention that you will give will soon be reciprocated.
LUCKY COLOUR- FEROZI
LUCKY NUMBER- 10
6. VIRGO
Today your partnership agreements as well as monetary matters will be the most important task and they will take up almost your entire day because they will be on the priority list of yours and will demand your attention. Not only this you will also have to face a lot of competition and jealousy.
LUCKY COLOUR- CYAN
LUCKY NUMBER- 9
7. LIBRA
You can try to make a resolution because progress will certainly be made. Ignoring your problems will not make them disappear but will intensify your feelings more until you put yourself on a all new path in the correct direction which will surely make you rewarded.
LUCKY COLOUR- YELLOW
LUCKY NUMBER- 4
8. SCORPIO
Today you will have a lot of work to do and less of time which will make things difficult for you. This can also disappoint you, and you may feel irritated but understand that your friends are the ones to whom you can call and ask for their councelling and advise. Take that much neede break.
LUCKY COLOUR- MAROON
LUCKY NUMBER- 1
9. SAGITTARIUS
Money matters will the one that will be an important issue in the afternoon. Try to be the team player and catch all that comes your co-workers' way. Expect to relax and end the day on a cheerful, romantic note.
LUCKY COLOUR- LIGHT BLUE
LUCKY NUMBER- 8
10. CAPRICORN
You will get the best of both worlds today both personally as well a professionally. There will be some unexpected turn of events will charge you up. As the day will move on, you will see many different types of events coming up that will surely keep you in a jolly mood.
LUCKY COLOUR- MAROON
LUCKY NUMBER- 3
11. AQUARIUS
Today you will find people around you who will get surprised to see an all new different side of your personality. Try to maintain your calm and continue to be the same as you are and you will have a good time and your luck will also favour you.
LUCKY COLOUR- PINK
LUCKY NUMBER- 4
12. PISCES
It will be an all-together entertaining day for you as others might come to entertain you and you will also entertain someone. You will be happy and cheerful all day long. Your old friends might come to meet you and might also bring some shocking news along with them.
LUCKY COLOUR- YELLOW
LUCKY NUMBER- 7