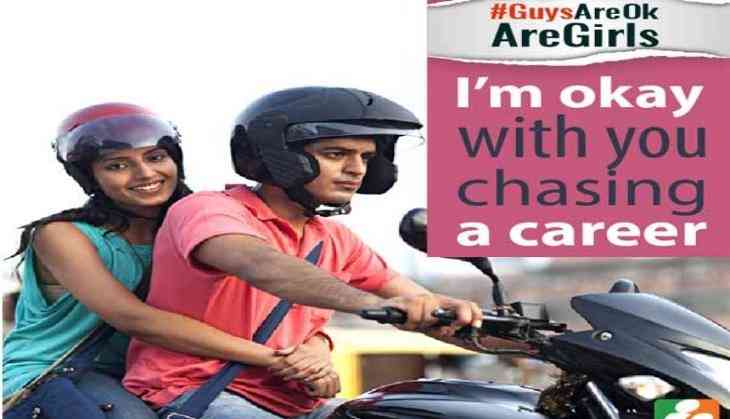 A social media study 'Guys Are Ok, Are Girls,' conducted by the online matchmaking brand BharatMatrimony, attempted to bust some myths about what is acceptable to guys when it comes to finding a life partner.
The survey witnessed over 1000 responses. BharatMatrimony posed 10 "Are You Ok" questions to guys including "if the girl compares you with her dad", "are guys ready to help in domestic chores" & "are you okay with someone elder to you"!
Some of the key insights from the survey:
1) Guys say that nature, honesty and maturity levels of a girl are much more important to them than her looks.
2) 90% of the audience, including 45% girls, said men are ready to support their spouse pursuing her career seriously.
3) 95% respondents, including 38% girls, said guys are ok with their wife supporting her parents financially, even after marriage.
4) 95% respondents feel that age has nothing to do with maturity and nature and hence they are fine with the girl being older than them.
5) Most guys say that they would treat their in-laws just the way they treat their parents.
6) 70% respondents, including 30% girls, feel guys are okay being compared to their father-in-law since it means that they are being trusted enough and are considered to be mature. 25% girls felt that guys may not be okay with the comparison.
7) A whopping 90% of the respondents, including 36% girls, said that guys would cook a meal if their wife came home late from work at times.
8) An unbelievable 80%, including 30% girls, agree that guys would love to go shopping with their beloved and even help her pick the right kind of clothes for her. The men feel that is a nice way to spend some 'We' time!
9) All guys who participated in this campaign said that they would help share the household work so that the entire household work does not become a burden on just her shoulders.
10) 70% audience agreed that guys respect the individuality of their wife and would not compare her with their mom. However, 30% men disagreed.
Kaushik Tiwari, Head of Marketing at Matrimony.com said, "We've always tried to be close to our audience to understand what they think about marriage, their expectations and challenges in finding a match. This campaign broke stereotypes about guys looking to get married and the insight was pretty interesting."
-ANI