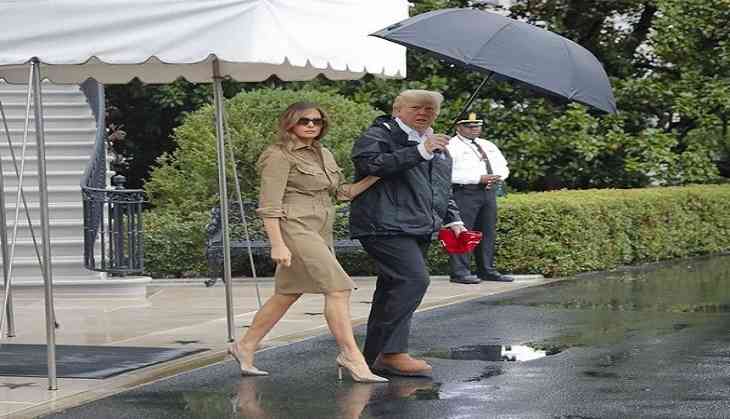 As she headed to Texas to meet with Hurricane Harvey victims, First Lady Melania Trump again brought her controversial high-heels with her.
The First Lady wore a brown belted dress as she made her way to the plane with US President Donald Trump on Saturday.
She was labeled out of touch and disrespectful and faced a wave of critiques by journalists over her choice of footwear upon her departure to Texas last week.
"Who wears high heels to a flood ravaged community?" was one of the complaints before she changed into her shiny white sneakers.
Many have pointed to the controversial fashion choice on Saturday as a response to critics who bashed the fashion choice on her first visit to Texas.
-ANI