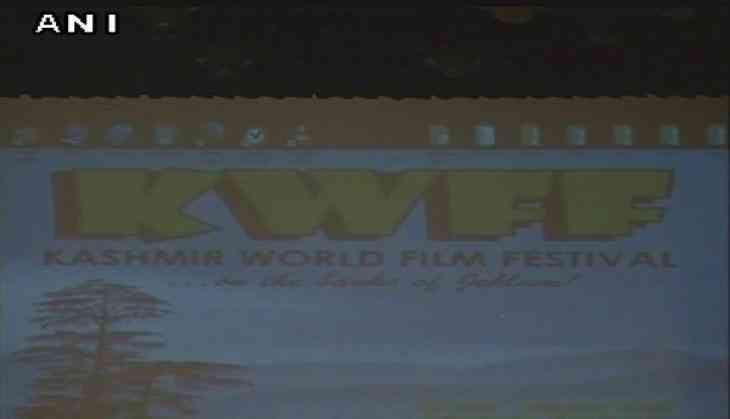 A five day Kashmir world Film Festival began at Tagore Hall, Srinagar, with a purpose to promote the film culture and provide a specific platform to the youth of valley in film making and acting.
The festival is organized by Actors creative Theatre (ACT) an organization working in the Field of art Film and literature in collaboration with Media Education research Centre Kashmir university and Film and Television institute of India.
While talking to ANI, chairman ACT and film maker Mushtaq Ahmad Khan said, "Bollywood and Kashmir share a very old relationship with each other. They cannot be separated. Kashmir is known as photographer's paradise and in the past both Bollywood and International film makers have shot their movies in Kashmir."
Khan feels that this festival has come as a relief to the people of Kashmir as they don't have proper sources of entertainment including cinemas or any other medium.
He also said that by this festival they are trying to involve the youth of Kashmir in film making as it is a great field to work in.
Noted film actress, Alina Mughal, who was also present at the festival feels that "by such initiatives, the youth of Kashmir will get a platform to go out and work in this field."
On this occasion the facilitations were also given to some famous Kashmiri writers and film makers.
The festival will continue till 5 July at Tagore Hall, Srinagar.
-ANI