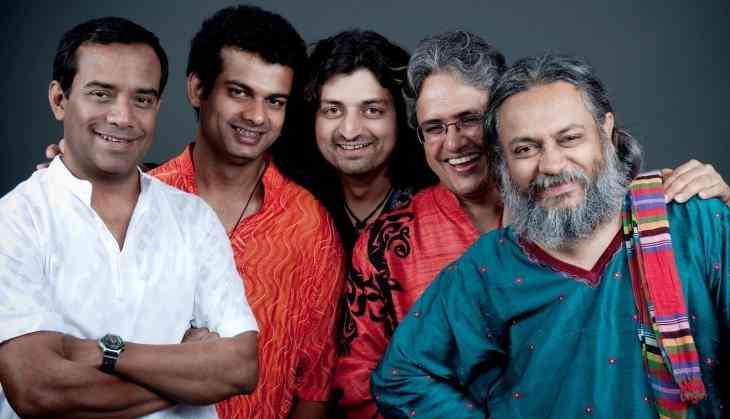 Jaipur By Nite: This season's fare include rock band Indian Ocean and Rajasthani folk singer Mame Khan
The city is gearing up for the 5th edition of 'Jaipur By Nite' that will commence on September 15. Apart from the regular cultural trimmings and Rajasthani troupe performances like Kachhi Ghodi, Bhopa Bhopi, Dhol wale, Ghoomar dancers, Kalbelia, astrologer and Mehendi artists, the event will also host a mesmerizing performance by the well known Indian fusion rock band, 'Indian Ocean' at City Palace from 6.30 pm onwards.
The evening will also feature a live wire performance by the famous Rajasthani folk singer, Mame Khan. Another special highlight of the event will be the two-day food festival entitled 'The Bite Fest' on September 15 and 16 at the City Palace from 5.30 pm onwards.
The annual event, 'Jaipur By Nite' is jointly being organized by Confederation of Indian Industry (CII), Young Indians (YI), Ministry of Tourism, Government of India and the Department of Tourism (DOT), Government of Rajasthan. Rajasthan Khadi & Village Industries Board and the Department of Archaeology & Museums are also supporting the initiative.
On September 16 (Saturday) evening, there will also be a night marathon entitled: 'Jaipur by Nite Marathon'. The marathon will begin from the City Palace and will be divided into two categories – for 10 kms run (with timing chip) and for 5 kms (without timing chip). The marathon happening for the first time will be a distinct activity and a unique initiative wherein the participants are expected to join from various parts of the country to witness and promote the beauty and heritage of Pink City during the night.
The Ambassador of Costa Rica, three senior diplomats from Greece, participants from Indore, Gurgaon, Mumbai and many other places will join the event.