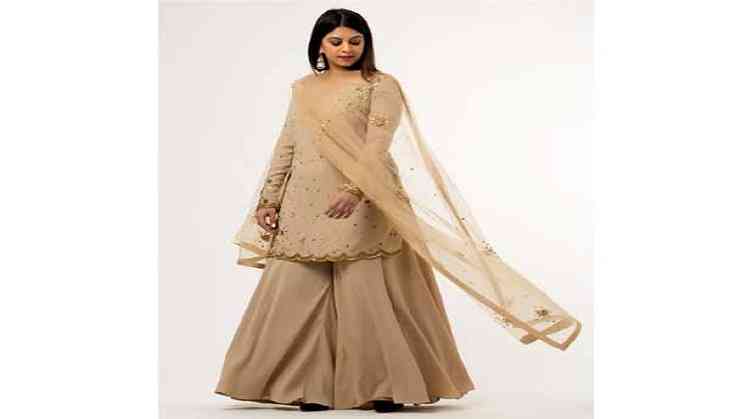 Fashion has come a long way, but in all the years of its flashy existence, this world had a dyed-in-the-wool image of depicting slender and tall as "beauty."
Vidit Sehgal, Head (Marketing and IT) and co-founder of LURAP, a platform which makes 'extra large' clothing, told ANI, "It is no secret that the global fashion industry is rightfully criticized for accepting only skinny models, be it for walking down the ramp or posing for online shopping websites. Even clothes put for sale on stands inside stores are often restricted to 'medium' and 'small' sizes. The notion of a woman's beauty has been formed around the size and shape of her body for millennia, and the idea of fuller-bodied women has been considered visually unappealing."
"This has largely been because of the 'ideal' body image set by global celebrities, who have to spend hours on intense fitness workouts every day to look great and slim on the screen or the covers of top magazines. As a result, millions of women aspire to be like them. Those who are not able to fit the existing parameters of 'slim' end up feeling marginalized," he added.
With trends becoming broader and more complex, the images of models got more liberal - women who are not dictated by the norms of fashion world also started gracing the ramps.
According to data from market research firm NPD Group, U.S. sales of women's plus-size apparel, including those for teens, rose 6% to 21.4 billion dollars in 2016.
Another NPD study released last year showed that the percentage of U.S. teens purchasing plus-sized clothing almost doubled from 19% in 2012 to 34% in 2015.
"Despite an average Indian woman wearing a size-M, an average British woman wearing a size 16, and the average female American wearing a size 20, many high-street and premium brands have refused to acknowledge the fact that most women are unable to wear clothes from their catalogues," Sehgal noted, "But certain recent developments - like a law in France banning the use of unhealthily thin fashion models, Madrid banning anorexic models from walking the ramp and Israel banning models with Body Mass Index (BMI) less than 18.5% - indicate that the mindsets are gradually changing,"
"Many plus-size women are also fervently pushing boundaries and demanding beauty to be all-inclusive. Fashion shows are introducing plus-size women on the ramps in the West. Recognizing the potential of this market, Victoria Beckham too has launched her own plus-size line of high-street clothing with pieces up to XXXL," he added.
After 2015 saw many retailers, such as Target, introducing their own plus-sized collections, more brands joined in. Last year, retailer JCPenney (JCP) unveiled its Boutique + collection in conjunction with 'Project Runway' winner Ashley Nell Tipton.
Recently, Nike also launched an expanded plus size collection for sizes 1X to 3X and Walmart (WMT) announced the acquisition of the independent online retailer ModCloth, which the retail giant described as a pioneer in the fashion industry on issues of "size diversity, lifestyle inclusiveness, and body positivity over the last decade."
According to a report from McKinsey & Co., the number of mentions of "plus size" in the fashion press tripled in 2016 compared with the previous year. "Fashion brands are rapidly responding to a cultural shift toward body positivity and a growing appreciation of curvy figures, by designing specifically for a larger range of sizes rather than just expanding their size range as an afterthought," the report noted.
In recent years, the haute couture world's scenario has changed with plus-size models landing big fashion gigs. Plus-size model Tess Munster, aka Tess Holliday, became the first woman of her size and height to score a contract with the prominent modelling agency, Milk Model Management, in 2015, while Candice Huffine became the first ever plus-size model to be featured on the Pirelli Calendar.
Vogue magazine recently hit the headlines by featuring for the first time plus-sized model Ashley Graham on its March cover alongside other models.
Plus-size models may be having their moment of glory internationally, but in India, they still have a long way to go.
"India, too, is joining the bandwagon, even if at a much smaller scale," Sehgal continued, "Lakme Fashion Week launched its Plus-Size fashion show last year, which saw curvier models owning the runway with grace and elan. Dove too introduced its #RealBeauty project, calling women of all 'shapes and sizes' to share their photographs on its website and join the conversation revolving around body image and body acceptance."
He further said that plus-size and curvy fashion bloggers are proudly taking the Internet by storm with their blog pages like Curves Become Her, Beyond That Bouffant, and Girl with Curves. "Renowned designer Prabal Gurung, known for designing clothes up to size 22, has teamed up with the U.S.-based plus-size label Lane Bryant for a collection of 22 pieces. Online fashion websites like Lurap are also catering to this demand by offering a collection of plus-size boutique clothing for curvy women that are tasteful, fashion-forward, and aspirational."
Sehgal also noted that sensible efforts are being made by a lot of influencers and brands from the industry to create a niche, where plus-size women can express themselves and celebrate their bodies.
"The question, however, remains whether this body type - representative of 60% of the country's female population - will ever come to the mainstream that is otherwise dominated by size-zeroes and slim bods. Even though we are taking baby steps in a positive direction, large, plus-size, and fuller-bodied women still have little to no real representation. In the current social climate, they are barely seen, heard or applauded until a brand or a magazine intends to create a social buzz," he added.
He concluded, "This attitude of the Indian fashion industry needs to change, desperately and immediately; the stereotype that 'all plus-size women are fat' needs to be shattered, because it is, like all other stereotypes, demeaning and erroneous. Before plus-size can become mainstream and aspirational, there is a dire need to bring a halt to different kinds of size supremacy."
-ANI