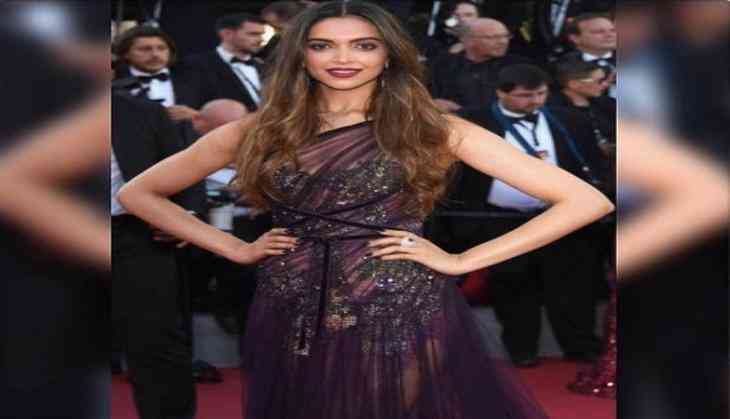 This year is all about '80s fashion - lace, sheer and ruffles. These fabric styles add zeal to the simplest of the outfits and make you look super chic.
Confused about how to pair these sheer fabrics in your daily wear? Sidhika Gupta, Head of Fashion at Roposo, will help you guide through this raging trend.
• The see-though gown- Take cues from Deepika Padukone's latest appearance at the Cannes film festival - sheer is not just a runway risque but also a red-carpet stunner. The intricate embroidery detailing on the tie-around lace gown, worn flawlessly over the shimmery bodysuit, gave sheer styling goals an all new high. Be super fashion forward in a mesh maxi dress on a cloudy day. The interesting part is that you can carry the same look to an evening date - an ideal way to flirtatiously show some skin, but still feel adequately covered.
• Sheer shirt- Do more than just wearing your see-through tops with a matching spaghetti. Strike the contrast by throwing a white sheer shirt over a black corset. The corset will give the curves, you won't shy away from flaunting, the oomph. If you are the one who doesn't get intimidated easily then replace the corset with a bralette.
• Lace top- Thinking it's too much of a skin show to wear a lace top? Then here's a trick to play around with it in the most elegant yet sassy way. Just give layering a try and layer your skimpy sheer top over a buttoned-down shirt for a unique office look. You can even adorn a lace tunic over the 'everyone has one' LBD for the next top-notch corporate lunch.
• Tule skirt- The excitement is touching the roof and raising temperatures as mesh and sheer are the biggest trend on the runways. The peek-a-boo classic has never received a better update before. With mesh no longer being considered loud, it's time to stock some great tulle skirts and dresses. Let the see-through maxi tulle skirt (with a thigh high opaque inlay) whisper around your ankles, catch sunlight like lace curtains, and tickle delicate romanticism just as you team it up with an off-shoulder floral top.
• Lace bodysuit- If you are in the mood to play sexy, go for a lace bodysuit under a clean solid blazer. This look scores the goal in creating a high-low. Make a bold statement in a lace bodysuit and skinny jeans, and switch to the modest avatar by throwing a blazer over. Alternatively, you can add a long and chunky neckpiece to take the attention off from the sultry sheer panels.
• Delicate shrug- The beauty of sheer pieces can instantly elevate a causal and minimalistic look into something graceful, glam and cool. If so far you have just been building the look around a sheer piece, then it's time to turn tables and use it as an accessory. Pop the lace shrug on top of your outfit as a faux layer. Bonus points if you pair it with a piece with bare shoulders and lean silhouette, to keep things more sheer and feminine.
-ANI