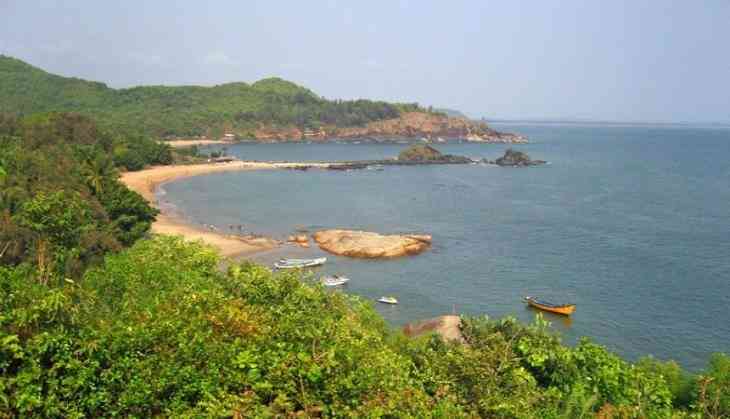 Long weekends are a blessing in disguise to go on trips and break the stress cycle.
However, budget can be a constraint to implement this exciting plan.
Indian online travel company Cleartrip.com has brought together the idea of a budget-friendly list of cities to visit at an affordable price and escape the hustle-bustle of city life.
# Bheemeshwari, Karnataka- It is a place for tourists, who want to experience the adrenaline rush via different adventurous activities.
Kayaking, river rafting, trekking and rope walking are the activities that can be done during the day. Fishing camps and wildlife sanctuary are other great attraction spots.
A memorable night stay at the jungle lodges surrounded by 200 species of exotic birds and animals is a sight to experience as well.
# Gokarna, Karnataka - Gokarna is a great place to escape to, from the hectic schedule and feel relaxed over the weekends. Sunbathing, playing volleyball, camping are some of the preferred activities that can be done during the stay.
# Pondicherry, Tami Nadu- It is a popular destination if one wants to enjoy the colonial era buildings, churches, temples and beaches. It is preferred by mainstream and offbeat travellers. Road is the best way to reach Pondicherry. Tourists can hire a two-wheeler from the shops at an affordable rate to go around the city.
# Varkala, Kerala - Varkala is an ideal place to visit if a tourist wants to experience a spring day filled with fisheries, lighthouses, beaches, lakes and much more. The sight of never ending ocean and the feel of fresh wind is hard to miss. Other attractions are a 2000 years old Vishnu temple known as the Janardhanaswamy Temple and Shivagiri Mutt Ashram, founded by the well-known Hindu reformer, Sree Narayana Guru.
# Yercaud, Tamil Nadu - Yercaud is blessed with greenery and waterfalls. Tourists can find themselves closer to nature here. This hill station is known as "poor man's Ooty", as it costs much lesser as compared, to witness the uncompromised scenic beauty. Visitors can also get a glance of the colonial era via the colonial buildings. Other places to visit are the caves, coffee estates and silk farm.
# Ooty, Tamil Nadu - This place amazes you every single time. It is one of the tops spots for couples to rejuvenate their romance. A tourist should definitely not miss travelling in the toy train from Mettupalayam. Other must to do activities are boating, tea garden, trekking and angling.
It is rejuvenating to travel once in two months as it pushes one out of their comfort zone, boosts confidence and helps in self-introspection.
Hence, do not avoid travelling and explore new places.
-ANI