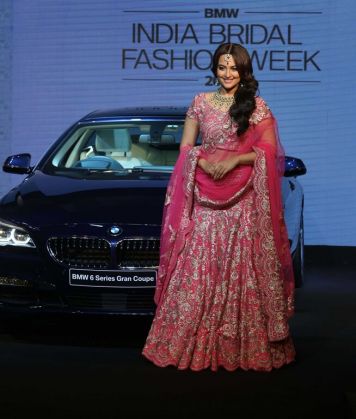 The beauty of French romance and luxury has intrigued the designer duo Falguni and Shane Peacock so much that they have based their upcoming bridal line around the same theme.
Falguni says their collection, which has vintage and floral influences, is an expression of true opulence inspired by the evergreen French splendour.
"The collection is inspired from the French Riviera. It is more floral and has got a vintage feel to it. We got the idea after our recent holiday in France. We had a show at Cannes and then we went to Paris.
"It was beautiful and I keep telling Shane that I may have been born in Paris in my last life. It was just not getting out of my system, so that is what inspired us to carry froward the look and feel," Falguni told PTI.
The designer said that the line has also taken inspiration from the famous Cannes Film Festival.
"Our collection has a lot to do with the Cannes Film Fest, its fashion and red carpets. It is so rich in culture and heritage. I think it is just the perfect time to hand over a bit of Cannes to people of India."
Falguni revealed they got the idea about the collection, which they will showcase during the BMW India Bridal Fashion Week, a year ago but the actual work on it started just a month back.
- PTI