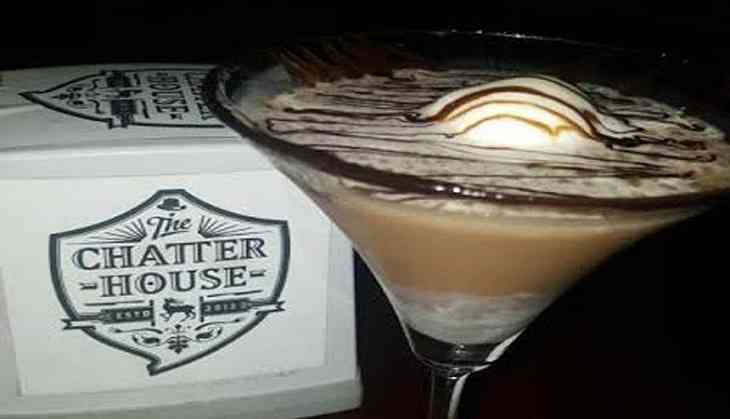 For quite some time now, Epicuria in Nehru Place has been garnering quite a buzz for its endless options to have a perfect lunch or dinner, as the place offers some of Delhi's most visited and best places to enjoy a calm evening.
One such place in the vicinity is The Chatter House, which is a Victorian era themed pub that adorns a very large, airy look that immediately relaxes one with its wood-dominant interiors and inviting, cosy vibe.
The place dons classic chandeliers, wooden accents, old world flooring, groin vaults, cheerful brick wall finishes and plush comfortable seating, which will surely help one seek divine comfort.
Brainchild of Swadeep Popli, The Chatter House is a perfect getaway to seek mundane flow of life that helps bring alive the very essence of the pub culture.
Surrounding energetic ambience, the outlet supports some bold and classic interiors that are yet peppy and captivative at the same time.
The seating area provides luxury dining, and is well partitioned into a variety of seating options that are spacious.
It also boasts an open bar option, where one can easily make endless conversations with the bar tender and make a choice of their beverages.
The Chatter House has become a brand that never compromises on its extensive range of custom cocktails, variety of wine and traditional drinks.
Amongst the must haves, one must try Apple Pie on the Rocks Whiskey, Caramelised Apple, Demerara and Apple Juice, Mango Mistake, Skinny Russian and Tequila Sunrise.
A perfect place to de-stress, the outlet also gives the ladies a privilege of the "Pink Privilege Nights", wherein the ladies can order awesome drinks that are all on the house.
The staff at this outlet is welcoming, educated, polite, courteous, well-dressed and most importantly, they take their job seriously!
However, they make sure to give the customers utmost comfort and ensure that the service is quick and prompt.
Upbeat music, extensive bar menu and an equally complimenting a la carte menu is the reason for this place's footfall.
Amongst starters, Dahi ke Kebabs, Garden in a Bowl, Mushroom risotto, Herb Marinated Pizza, Pollo - e - Pesto Pizza, Lamb Galouti Sliders, Chicken Canapes, Murg Musallam, Balls on Fire, and Sea Food Risotto are a few guilty pleasures that one can indulge in.
What might catch attention is the Blue Cheese Naan, which is served with little Dal shots and glazed Naan that upmarks the service quality of this outlet.
Let's of course not forget the Butter Chicken Curry Pizza! This beauty works excellent with a chilled beer.
The best part about The Chatter House is that the food here is pretty good especially if one is looking for the standard Indian, Continental or Italian fare.
Most importantly, one must satisfy their guilty pleasures at this outlet with Gulab Jamun Cheese Cake, Apple Crumble Cake, and Caramalised Banana Cigars. Oh! it is foodgasmic.
A relaxed yet pulsating vibe, The Chatter House is a perfect weekend getaway with quality food and drinks that fits the bills as the perfect venue for just about everyone.
Overall, the place is convincing enough and will score high on expectations and the bar of value for money.
Place: The Chatter House
Timings: 12 Noon to 12 Midnight
Cost for two: Rs. 1,600 for two people (approx.) with alcohol
Address: Lower Basement, Epicuria Food Mall, Nehru Place Metro Station, New Delhi.
-ANI