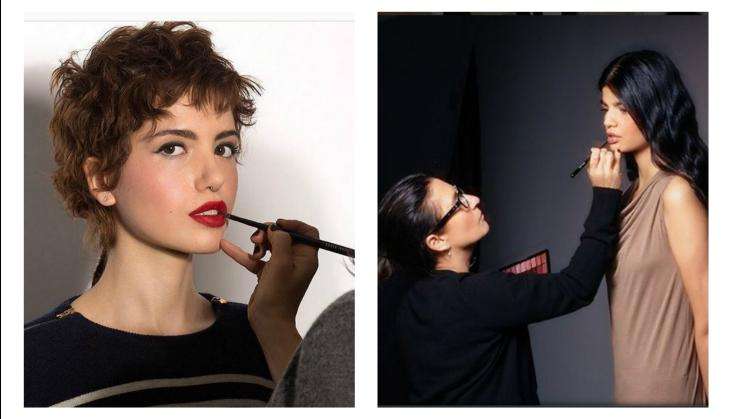 Make-up artist Bobbi Brown will step down from her eponymous brand by the end of 2016. She founded the brand 25 years ago.
The brand's owner, Estee Lauder Companies, confirmed the news in a statement, saying the global brand president Peter Lichtenthal will continue to oversee the business, reports vogue.co.uk.
"I am thankful for the extraordinary people that I've had the privilege to work with over the years and proud of the creative endeavours and innovative products we've created together," Brown said.
"And the Lauder family, for the many opportunities they gave me," she added.
Brown's brand was born when the make-up artiste found herself on a quest to create lipstick that was flattering for all skin tones.
Brown's next steps are as yet unknown, but in the statement she hinted that her brand's 25th anniversary was a milestone "that made me realise it was time to start a new chapter and move on to new ventures".
1) Bronzing Powder
Because if you want a sun-kissed look even in the throes of winter, this is the answer. Moreover, this comes in eight shades - because there are more skin tones in the world other than white.
2) Shimmer Brick Compact - Bronze / Rose
Reportedly for those who need skin that's 'lit from within'. These are handmade in Italy and super pigmented which makes the shimmer look more natural that 'mermaid'.
3) Foundation Stick
Available in 31 shades of nude, this foundation stick maybe creamy, but doesn't make your skin greasy. Which is saying a lot as far as foundations are concerned.
4) Lip Color
From 'Blackberry' to 'Beige', from 'Neon Pink' to 'Tulle', from 'Nude' to 'Brownie Pink' - the lipstick shades are simply named and look and feel and smell gorgeous.
The lip colours are semi-matt so do not dry out your lips like usual lipticks tend to do.
5) Creamy Concealer Kit

Concealers, because dark circles are a part of our lives. Not that you HAVE to conceal any bit of you if you do not wish to. But if you do - sell an organ or two and buy this 'weightless', perfectly pigmented kit.
Warning (2): file_get_contents(https://api.instagram.com/oembed/?url=https%3A%2F%2Fwww.instagram.com%2Fp%2F_b24YIPkAJ%2F): failed to open stream: HTTP request failed! HTTP/1.1 404 Not Found
 [APP/Controller/MediaParserController.php, line 218]
No data to display.

--

With inputs from IANS