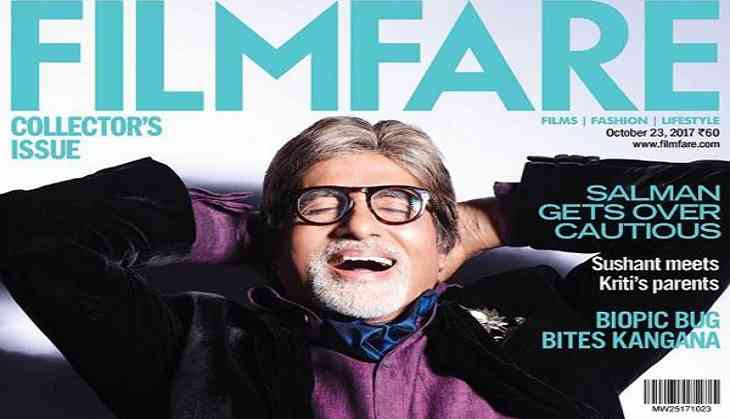 Indian cinema's biggest star Amitabh Bachchan, who turns 75 on 11 October, is seen here on the cover of Filmfare's October 2017 Collector's issue.
Big B's 75th-birthday special edition of the magazine talks about- making of brand Bachchan, directors and colleagues on The Big B magic.
The 'PINK' star can be seen in a relaxed pose and having a hearty laugh.
Talking about his birthday plans, Big B wrote on his blog, "NO, there is no celebration of any kind for the 75th and there is no possibility of my presence here in the city."
The actor, along with his family, will ring in his 75th birthday in Maldives.
-ANI