Forget Bollywood. Make Sakshi, Sindhu, Dipa the faces of Beti Bachao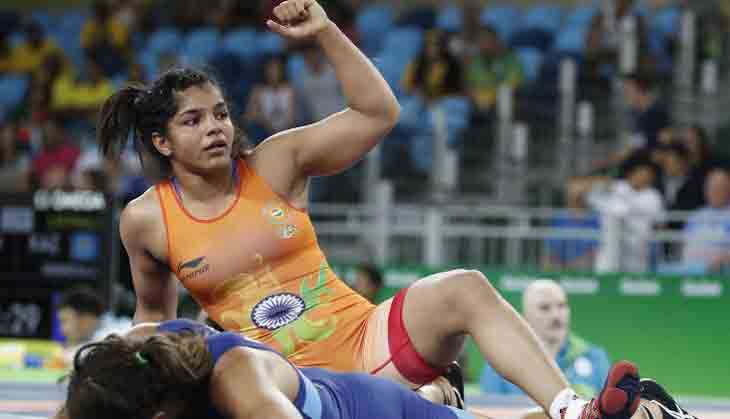 UPDATE ON 24 AUGUST: The Haryana government has announced wrestler Sakshi Malik as the brand ambassador of the 'Beti Bachao, Beti Padhao' campaign in the state.
Sakshi Malik and PV Sindhu. And yes, Dipa Karmakar. These three names will be etched in the memory of sports enthusiasts for their performances in what has been a disappointing outing for India at the Rio Olympics.
These sportswomen are winning appreciation across social media - a celebrated film star wants to click a selfie with one of them; the focus has shifted away from cricket; sports associations are announcing cash rewards and state governments are giving away land.
But given the apathy towards Olympic sports in India, there's no guarantee that the trio won't soon be consigned to the back of our minds till Tokyo 2020 rolls around.
Also read - Sindhu didn't lose the gold, she WON the silver. Now on to bigger things
Only 48.5% of India's population is female. Every day, we wake up to news of dowry deaths, female foeticide and infanticide, rape, domestic violence, sexual harassment and unequal pay.
And despite the odds being stacked against them, some Indian women still have it in them to go snatch an Olympic medal.
What the government ought to do
The government needs to recognise that these women can change the face of India - and collaborate with them to make it come true.
How about making them brand ambassadors for the 'Beti Bachao, Beti Padhao' campaign, alongside or even in place of film stars?
The government launched this scheme in October 2014 to arrest the slide in India's child sex ratio. There have been campaigns such as #selfiewithdaughter, and movie stars like Madhuri Dixit and Parineeti Chopra have been appointed as faces of the campaign.
And while its true that movie stars have a bigger fanbase than these sportspersons, it is a much better option to appoint the likes of Sakshi, Sindhu and Dipa as ambassadors.
Haryana's Sakshi, for instance, says her toughest opponent was the society she belonged to. Every day, when she used to go for practice, a group of boys used to harass her. She fought them.
Due to a lack of infrastructure, she had to practice with male wrestlers from the age of 12 onwards. She fought them and won.
Or take the case of Dipa, who gave her semester exam right after returning from Rio.
Or Sindhu, who has been tirelessly practicing six days a week for eight to ten hours from 4am regularly for the past few months. They show what real grit is.
This is the ideal time to make them the face of all women-oriented public programmes, because the mass media and the common man will surely forget them very soon.
So, dear Government of India, make hay while the sun shines! Modi ji, are you listening?
Edited by Shreyas Sharma
More in Catch
More in Catch - Guts to glory: Snapshots of wrestler Sakshi Malik's way to Olympics bronze
Rio 2016: Gymnast Dipa Karmakar Produnovas her way into our hearts