Sex for nationalism: 5 countries that have insane campaigns for baby making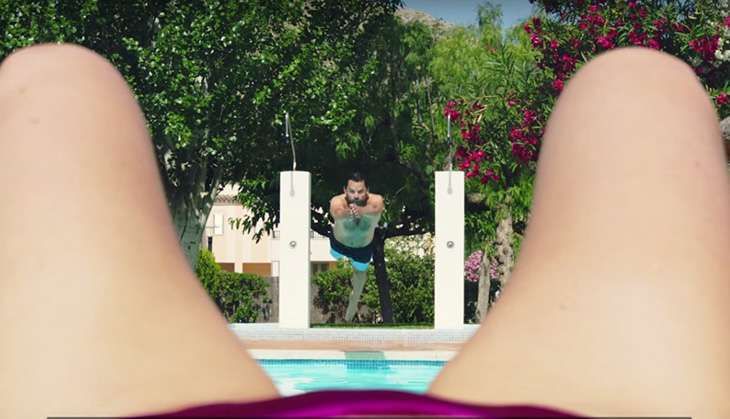 For Indians, our government offering incentives for us to pop out babies is as possible as squeezing toothpaste back into its tube. India is a baby factory, the sort that doesn't have enough facilities to breed but manages anyway. But that's not the case with the rest of the world.
Also read: Love, loss & making babies: why Padma Lakshmi's memoirs are a letdown
Sure, world population is rising, and rising enough to deplete resources, destroy nature and cause war. But nationalism trumps all. And the best way to practice nationalism is to have more nationals. And the best way to do that is to make babies.
As a result, some countries, due to their depleting populations, are actively seeking out young heterosexual couples to make babies. But while most offer monetary aid to the parents and help out with tuition fees at best, other countries like Denmark have launched completely out-of-the-box campaigns for baby making.With a fifth of all Danish couples choosing not to have children and most putting off having children until their thirties, Denmark's population has been on the decline. So it's no wonder the Danish government has been desperate to get their citizens copulating.
A travel company, Spies Travel, in September 2015 released an ad encouraging people to have sex for their moms. Titled 'Do it for mom', the ad showed an old woman pining for a grandchild. What they offered was a romantic holiday for Danish couples to get some action because, as it turns out, over 46% of Danes make babies while on holiday.
And it seems to have worked. The 'Do it for mom' campaign was almost exactly 9 months ago. This summer, according to Politiken, Denmark is expecting 12,000 more babies as compared to the last.
But Denmark's isn't the only government turning to bizarre ways to convince couples to well... couple.
Singapore's sex anthem
Singapore fares well on most scales. But, while expats flock to the country, Singapore's citizens themselves haven't been doing much to help swell the country's numbers. With an increasing population of baby-boomers and a sizable section of the population between age 30 and 34 choosing the single life, Singapore needs more babies.To solve the problem, The Singapore Social Development Unit (SDU) tied up with chewing gum manufacturer Mentos for a rap song. Was it a campaign to encourage minty fresh breath to help people score dates? Not quite. The rap lyrics go something like this: "It's National Night, and I want a baby, boo / I know you want it, so does the SDU."
It didn't end there. The state also announced in 2015 that each baby born will receive a goodie bag that contains a baby sling, sippy cup, diaper bag and more. This was in celebration of 50 years of Singapore. Hurrah for nationalism!
Also read: Love, sex and some art: Tinder is more than it seems
Another Japanese robot
With a population interested in absolutely everything but making babies, Japan's had to offer financial incentives to citizens to get them to have children. However, in the face of crippling national debt that idea probably wont cut it for too long. The solution? As always with Japan, it's robots.
Robots are probably the first thing one thinks of when it comes to Japan. But those are hi-tech, completely mind-blowing ones. Yotaro isn't one of them.
He is a luminescent silicone baby that looks nothing like the real deal but gurgles, smiles, cries has a runny nose and apparently makes the Japanese very emotional about babykind.
While Yotaro wasn't created with the intent of encouraging procreation, it seems to have had just that effect. "People asked us if this baby robot was created to tackle the low birth rate in Japan," said the robot's creator and Yotaro's 'daddy' Kunimura.
According to a CNN report, one of the Yotaro project members, Madoka Hirai, started 'aww-ing' at baby clothes after encountering the glowy babybot.
"(He) changed how I feel about babies," she said. According to the team behind Yotaro, they've encountered the same reaction everywhere they've taken the baby. And they say that the problem with most Japanese professionals is a lack of contact with babies. Thus, coming in contact with Yotaro could kickstart their baby-making impulses.
Also read: Love in the making: Photographer Sophie Ebrard on 'beauty in porn'
Lights out in South Korea
In 1980 there were over 5 million children enrolled in South Korea's elementary schools. In 2014 there were just under 3 million. Clearly something had to be done.
The South Korean government found a novel way to get people to go home and have some fun time in the sack - by turning off lights.
Every third Wednesday of each month is observed as 'Family Day' in the country. What this means is that, by order of the Ministry of Health, all offices go dark by 7PM so that workers go home and indulge in some good ol' baby making.
Some South Korean businesses also give men five days off after the birth of a child. Because that's obviously time enough for papa duties.
From Russia, with baby love
With decreasing fertility rates, life expectancy and increasing emigration, Russia is facing a population problem.
Back in 2008, Russian President Vladimir Putin announced a holiday called the Family Contact Day/National Day of Conception on 12 September. No surprise then that Russia Day falls exactly 9 months later, on 12 June.
Also, if you gave birth around Russia Day in Putinland, you stand a chance to win SUVs (coincidentally a really conducive care to have more sex in), refrigerators, or cash.
Unfortunately, if you, like all of us at Catch, live in India, we're sorry. No baby bonus for you.
Also read: Claire Underwood's mom is our mom. Except our mom says bhains