Move over nose jobs. Vaginal tightening may become the new vanity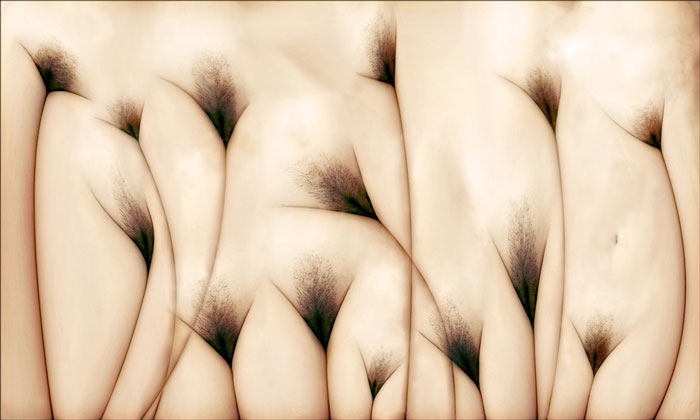 A tampon-like device that can be inserted in the vagina to give you, in 12 minutes, firmer, tighter and plumper lady lips.
This is the new innovation in female vanity, and it's called Protege Intima.
Or Vountouring, which, if you haven't caught up with the visual yet, is Vaginal Contouring.
First tested in 2013, it hasn't yet entered the market. And only 10 women, who were part of the study, have tried it so far. But it's already a device that's gathering talk.
How does it work?
Protege Intima uses a radio frequency to stimulate collagen production in your lady parts when inserted. It's practically non-invasive, entails no post-procedure recovery and takes no longer than watching the opening credits of Baahubali (six minutes for each side of the vagina).
The cost? A meager $300.
Labiaplasty or vaginaplasty, in comparison, cost 12 times as much.
Oh, and eight of the 10 women who underwent the procedure found it to be warm and quite comfortable.
Most women will require the procedure 4-6 times, five to 10 days apart, and voila! A lifetime with exquisite genitalia.
Does the procedure help?
Protege Intima doesn't appear to have a significant impact on sexual satisfaction. Of the 10 women who underwent the procedure, only 4 claim to have experienced enhanced satisfaction.
But 8 of the 10 women did admit to enjoying the improvement in their vaginal aesthetic.
Protege Intima costs $300. Labiaplasty or vaginaplasty, in comparison, cost 12 times as much
That's an overwhelming majority. Admittedly, the sample size is much too small to glean any real statistical understanding of the benefits, but it's ample reason for many women to give it a shot.
Particularly if you take into account how rampant, and yet unacknowledged, vagina-related insecurities really are.
How insecure? The writing is on the wall.
Research in psychology at Flinders University in Adelaide, Australia, has shown that one in every eight women has got negative comments about the appearance of her genitals. From her romantic partner.
That number is both incredible and heart breaking.
Is it really needed?
It's easy to dismiss the procedure as another drop in the toilet of female self-image. But the unrealistic standards set by pornography are a reality. As are the ravages of childbirth. And of sexual inadequacy.
It's almost certain then that women are going to want to find a way around it.
For those of us fortunate enough to not have given our private parts much thought (beyond the occasional bout of UTI), Vontouring may seem like a feeble and specious means to attain bodily perfection.
But there must be some underlying truth to the statistics. That labiaplasty (which in the US alone sees a 44% rise in frequency year on year) is now a fad is testament to the fact that more women than we would care to imagine are fraught with vaginal insecurities.
Think about it: if the penis complex is as pervasive as to spawn an entire century of psychological research, isn't it inevitable that the female equivalent must, at the very least, exist?
It is a fact we must embrace first, then empathise with. Women among us do suffer from debilitating perceptions of inadequacies related to the vagina. About how it looks, smells and tastes. It affects their sexual experiences. It affects their ability to love and feel loved. And so far, we've offered them little but apathy and disdain.
40% women who tried vountouring felt enhanced sexual satisfaction but 80% liked the improved vaginal aesthetic
This begs the argument: if, as is being claimed, this safe, non-invasive and relatively inexpensive new procedure is the key to reviving a woman's sense of self, then why not?
We sympathise with women with body image issues. We recommend gyms, pilates and dieticians. We are sensitive with the words we use to describe a large or voluptuous woman. We create awareness about anorexia and bulimia, with every generous intention to rescue women from the throes of low self-esteem.
But what about a woman who abhors her own vagina?
We have had resistive exercises like the Kegels for millennia. They have never been thought of as imposing an unattainable beauty standard on women. Then why the knee-jerk response when this is a medical procedure that essentially achieves the same objective?
Protege Intima is device that finally allows women to join the largely-male Genitalia-Pride brigade.
Regardless of whether or not you want to throw it into your pre-wedding package or baby shower gift, it deserves to exist.