Hypercar alert: the next pair of wheels you're going to lust after is here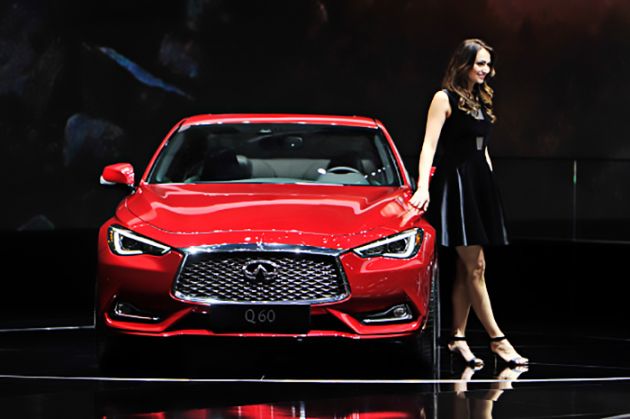 It's just day one, but already Geneva Motor Show is generating quite the buzz - that's because this is where the future of the automobile industry, from fabulous to far-out, is showcased.
First held in 1905, the annual event is one of the oldest and largest auto shows in the world. It's a format that has been replicated the world over, including in Delhi.
Here, seven amazing cars - if you can call these beasts that - debuting at the show this year.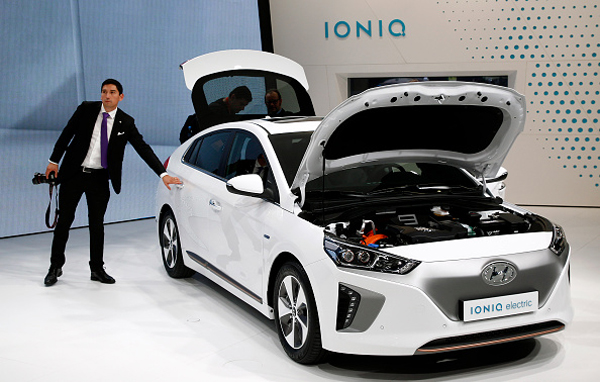 Everyone hopes to dethrone the pinnacle of hybrid cars - the Toyota Prius - but no one has been able to do it yet.
That might just change with Hyundai's new launch, Ioniq.
The Hyundai Ioniq is unique in the industry because it takes a three-pronged approach - hybrid, plug-in-hybrid and full electric. Hybrids exist, as do plug-in-hybrids, but both alongside a pure electric vehicle? Now that's news.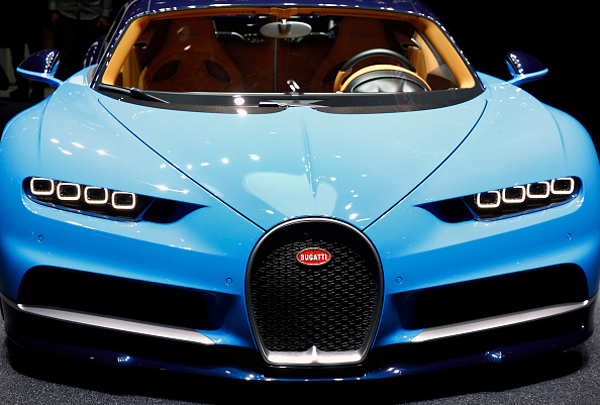 The previous Bugatti, the Veyron, was almost impossible to get your hands on. Those that tried but failed have a new object of desire - the Bugatti Chiron, that has taken on the mantle of fastest car in the world. It's been more than 10 years since the first Veyron went on sale, so you could say this update was overdue. This one boasts a 1,500-horsepower 16-cylinder engine, has two seats and starts at a price upwards of $2.6 million.
It also goes from 0 to 100 kilometres per hour in just 2.5 seconds and has a top speed of 420 km/h.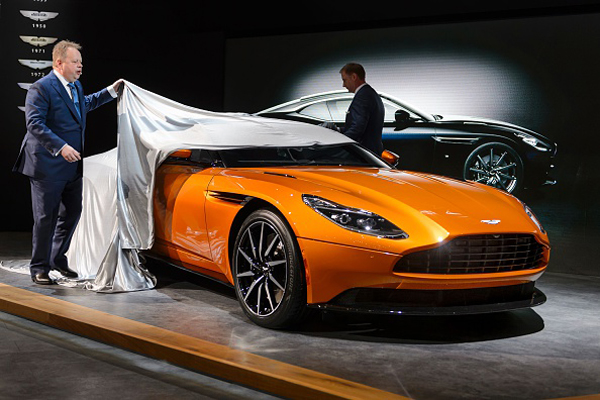 The all new Aston Martin DB11 is ready for it debut. The DB series, made famous by James Bond, has a whole new avatar. It also has a 5.2-litre twin-turbocharged V-12 engine that gives it 600 horsepower.
Simply put, it is the most powerful DB model Aston Martin has produced to date and heralds a new design era for Aston Martin.
Among other things, it features a 12-inch LCD instrument cluster and an 8-inch centre display for infotainment. It's not the fastest set of wheels out there, but it ain't no slouch either. The base price is set at $211,995 and it will launch in the fourth quarter of the year.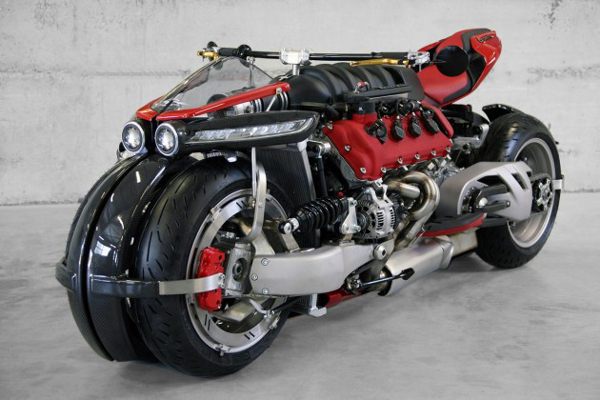 This insane bike is a one-of-a-kind creature that uses a 4.7-litre Maserati V8 engine. Custom-vehicle pros Lazareth are the ones behind this genius and has presented it at the autoshow. This quad bike (all-terrain vehicle) has about 470 horsepower to whizz through traffic.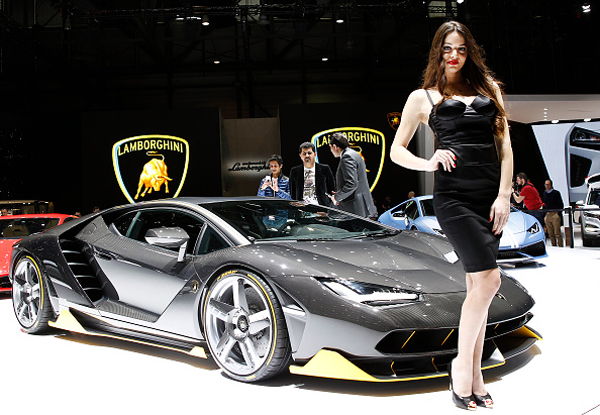 Lamborghini's much-anticipated debut is an ultra-limited-edition hypercar, the Centenario, in celebration of Ferruccio Lamborghini's 100th birthday.
Naturally, they wanted to pull out all the stops.
It's got a 6.5-litre V-12 engine that produces 770 horsepower. It goes from 0-100 kph in just 2.8 seconds. It tops out at a speed of 350 kph. Lamborghini is producing this in - the word limited edition should be a giveaway - 20 coupes and 20 roadsters. If you are super-effing-rich and like the look of one of these, you're out of luck. All 40 of the supercars have already been sold.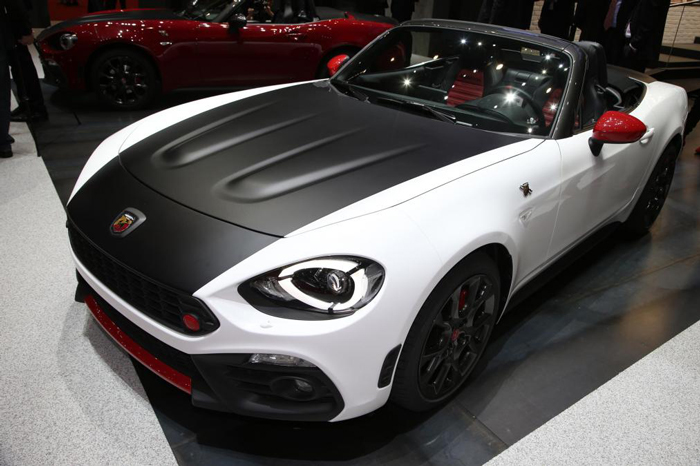 The already-available Maza Miata is a tiny sports car that packs a power punch. But that doesn't mean Fiat didn't want to scale that up a few notches - so off they sent it to Abarth to juice it up to go even faster. The result is the Fiat Abarth 124, a 170-horsepower car with a 1.4-litre turbocharged engine. It does 0-100 kph in 6.8 seconds and has a top speed of 143 mph.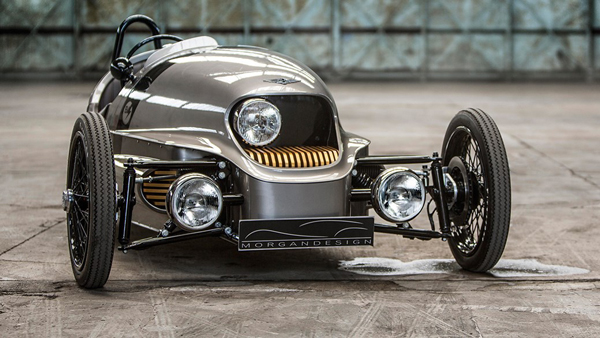 Morgan may not be on everyone's radar but to true aficionados, it's well known for its eccentricities. The EV3 that debuted at the Geneva Motor Show is, to keep in sync with their reputation, equally strange. To many, it might look like something out of an H.G. Wells novel, to others it is almost a Star Wars pod racer, to us, it is just something so unique that no matter how it drives, it will be amazing to own.
This all-electric version of the original Morgan three-wheeler may not be fast (0-100 kmh in nine seconds), has a maximum range of 250 km and weighs in at under 500kg, but when you're talking design - there really is nothing like it out there.