Forget the Academy Awards, the Oscars of Porn just happened. Lowdown here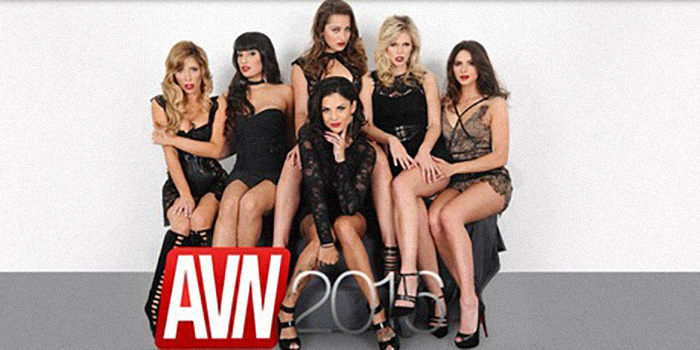 Bridge of Spies, The Martian, The Big Short, The Revenant, these are the names you'll hear over and over till Academy Award night, while Leonardo di Caprio is outright favourite to win his first ever Best Actor Academy Award.
But James Deen has already beaten him to an Oscar this year, except you may or may not have heard his name. Or at least Deen isn't a name you'd catch people talking about in public, unless you were in Las Vegas this past weekend, especially on 23 January.
The 33rd AVN Awards ceremony, presented by Adult Video News (AVN) took place at the Hard Rock Hotel in Las Vegas. Billed as "the world's sexiest awards show", they're also unofficially known as the Oscars of Porn.
Also read: What's going on in tennis: what we really know so far about matchfixing allegations
And a mindboggling 114 awards are up for grabs in various categories.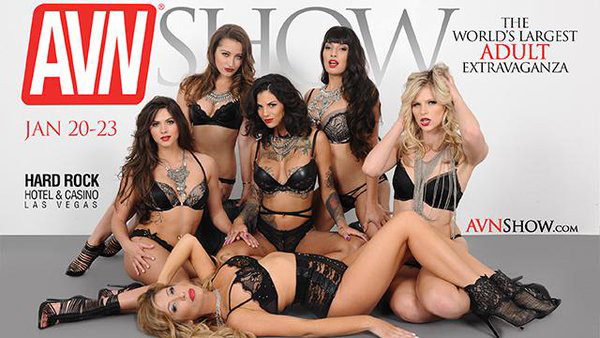 The AVN Adult Entertainment Expo and Awards, held concurrently, had over 500 of the industry's best performers, exhibitors, endless number of sex toys and more, all on display from 20-23 January. Think of it as a porn trade fair.
But it's the awards that are the highpoint.
While traditional categories - Best Actress, Best Director, Best Cinematography, Best Editing and Best Special Effects - exist, it's the host of porn-specific achievements - Best Anal Sex Scene, Best BDSM movie, Best Three-Way Sex Scene that are a big deal inside the industry. While the multitude of categories may seem utterly bizarre to those on the outside, winning a porn Oscar can catapult one's career like no other.
One thing that stands out from the 'porn Oscars' is that they're way more diverse than the Academy Awards. #TheseOscarsNoWhite
At AVN Expo we interviewed some black & Asian stars up for AVN Awards. That's right - the porn awards are more diverse than the Oscars.

- Joe Goes (@BadgeofShame) January 26, 2016
How they began
The AVN awards started back in 1984, when there were barely 17 categories. Now, 114 awards are given out - and in some previous years, there have been as many as 140.
Oddly, though, the awards had their beginning in the most unlikely of contexts - as part of cult technology trade-show Consumer Electronics Show (CES) in Las Vegas. They started off as an 'Adult Software Exhibition' and attracted about 100,000 visitors - and these were in addition to those attending CES. Eventually, by the 90s, it branched off and became a separate event.
If there's one thing the Porn Oscars have that the Academy Awards don't, it's diversity
According to Mic, 23 voters were involved in the process of choosing the winners for the 2016 awards. 5 of them were from AVN's editorial staff itself. It's not a fixed number of voters and it fluctuates each year. Starting in late December, voters receive a plethora of DVDs in the mail (the old-fashioned way) and have access to every type of porn imaginable. All in the name of viewing and voting on their favourites.
From 1986 to 1998, awards for gay categories were a part of the AVN awards but soon after, AVN Magazine started hosting the GayVN Awards separately, finally discontinuing them in 2010. Since 1998, it has been a regular feature on television. From 1998-2009 it appeared on Playboy TV and thereafter on Showtime.
There have been allegations time and time again about the 'porn Oscars' being fixed - only those who consistently advertise with AVN Magazine are given awards, critics allege.
Also read: Biggest takeaway from Oscar nominations? Black people must have no talent
This, from a 2006 Los Angeles magazine article,
"Imagine the editors of Variety choosing the Academy Award nominations - then handing out Oscars to the winners - and you have a pretty good idea of how much manipulation can go on behind the scenes during the run-up to the AVNs. Coincidentally or not, companies that advertise consistently in Adult Video News often take home awards in Las Vegas. Actresses trying to secure a nomination stop in to schmooze at the magazine's Chatsworth offices. A Spiegler client once presented dolls of herself to editors and writers. Another baked cookies".
Award categories you won't believe are real
Luckily for aspirants - and maybe for those they're likely to lobby - there are enough categories to go around.
Also read: Hello, Oscar nominees: here's who made the O-list for 2016!
There are what would be considered standard-issue ones - best All-Girl Performer of the Year, Best Actor, Best Anal Sex Scene, Best Director - Foreign Feature, Best MILF Movie and so on. But there's others we would have bet were fictional if they weren't listed on the official site. Here's a sample.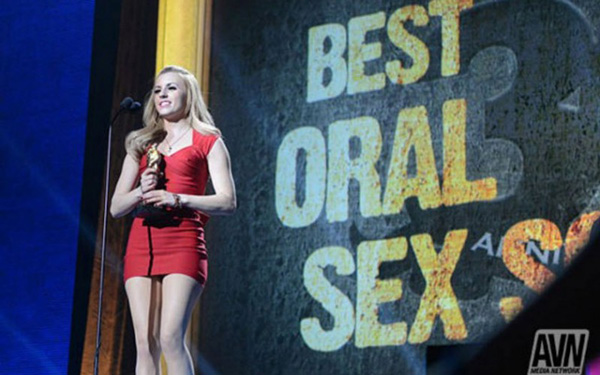 Best Fetish Manufacturer

Best Pleasure Product Manufacturer - Small (they also have an award for medium and large size)

Most Epic Ass

Most Spectacular Boobs

Best Retail Chain - Small

Clever Title of the Year

Best Taboo Relations Movie

Best Gonzo Movie
Let's talk about James Deen
One of the best-known porn stars in the world, Deen is also one of the most controversial. To date, 12 women, including former girlfriend and fellow adult actress Stoya have accused him of rape.
Also read: Netflix binge ahead: these 8 films are the Oscars Best Picture nominees
Soon after, multiple porn studios cut ties with him completely and as a result, his image began to suffer publicly. Amidst all that, Deen managed to get 33 nominations including 'Best Male Performer'. If that wasn't enough, Deen went on to win two - for best group sex scene and for best double penetration sex scene. If there's any consolation, it's that Deen got no cheers, no yells and no-one clapped when his name was called.
Maxim reported the night's events and the uncomfortable topic that was Deen.
"Yes. At the Adult Video News Expo, uttering the name "Deen" elicited side-eye and tight lips from performers and publicists alike. No one I encountered wanted to side with him, but no one wanted to publicly bash him, either. In the press room, rumors circulated about certain nominees who asked reporters to turn their recorders off if they so much as brought Deen up in an interview. And you can't blame them. Stars, directors, and writers alike work all year for this occasion, and their accomplishments are perhaps seemingly diminished by people asking about porn's boy next door gone astray."
The right sounds but no action
The AVN Awards had announced late last year, in the wake of the James Deen allegations, that it would be hosting its first-ever panel on consent. However the main participant on the panel, Stoya, cancelled her appearance and didn't even attend the awards - it is assumed because of the awards being given to Deen.
Had the session happened, it could have been a landmark moment for the industry. Listed on the AVN Awards site as Consent Degrees: Yes, No and Everything in Between, it said
"Adult performers of all gender orientations operate in a world where they must create the illusion of ecstasy even though sometimes they may not always be having a good time. We'll bring together a group of experts and industry veterans to discuss how the adult community can work to make sure performers-particularly young newcomers-are comfortable about speaking up if they're not really down with what's happening on and off set".
Unfortunately a frank conversation about what plagues porn will have to wait a while. For now, let the awards ceremony begin.
More in Catch:
The Drone Racing League just raised $1 million. Is this the world's next sport obsession?
The big list of the biggest Hollywood films coming your way in 2016
The Oscars Best Foreign Films shortlist doesn't have Court - but it's still a winner
Understaffed and abysmal: India's police story in numbers
Terror Central? why arrest of 'ISIS India chief' puts Thane under the lens