Dealing with Mussolini, supporting Nazism: A look into Bata's dark history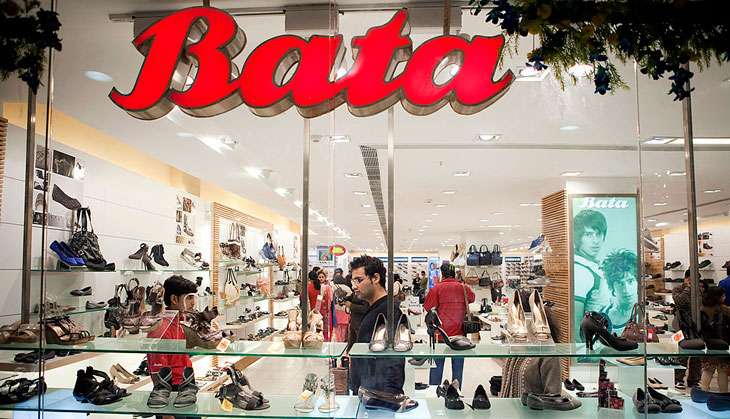 My fascination with Bata and its history started after I walked into a Bata store, in the then Madras city, about two decades ago. Barring a white man and his wife, the store was empty.
The man, who had a garland around his neck, inspected the racks as though he were searching for the perfect pair. I gathered, that this was the owner Tomas Bata (a descendant of Jan Bata) himself. Sadly, no selfies remain as proof of that incomplete encounter.
But when I saw some unknown aspects of Bata's history featured in a new book on the world's most fascinating long distance runner Emile Zatopek - Endurance:the Extraordinary Life and Times of Emile Zatopek (3 golds in Helsinki 1952) - it reminded me of India's age-old Bata link.
A for Apple, B for Bata
Bata footwear's link with India goes back decades. A Bata showroom is present in every town across the country. Though challenged with onslaughts from various slick shoe companies over the past two decades, Bata has so far stood its ground, with some minimal strategic shifts. It survives because it still sells some of the cheapest footwear.
Bata had three classics, at least one of which a huge majority of Indians would have worn in some stage of their lives. The white canvas shoes (back in school), the Hawai chappal, and the leather, or now faux leather, moccasins and its variations.
The canvas shoe was a Tomas Bat'a (as originally spelled) invention after leather ran out during the War years. In India, canvas shoes were seen as sports shoes and all students had to wear it for PT classes. I have seen Bengal's famous footballers wearing them after taking off their soccer shoes.
A questionable history
Rick Broadbent's Endurance shines a light on the company's role in the rise of Emile Zatopek, who won Olympic medals in marathon - 10,000 and 5000 metres in Helsinki - and along with Pavo Nurmi, is considered the big guns of endurance running.
Tomas Bat'a, who belonged to a family of cobblers, founded the company in 1895. The early part of its history is known, though there have been dark areas vis-a-vis the company's role in its association with the Nazis. The factory in Zlin, in the then Czechoslovakia, had 10 employees at first, before it rapidly grew in the last century. The founder, Tomas died in a plane crash in 1932 and the company was passed on to his half-brother Jan, and later to his descendants.
During the War, Bata was known to have some dealings with Mussolini and without doubt, the Nazis. A jew slave labour camp was also run for the sake of clearing some land for Bata. Jan Bata also met the Nazi leader Hermann Goring who suggested that Jan should take over as president of Czechoslovakia.
But Bata's association or link with the Nazis could have been a survival strategy. Jan also started a factory in Kotva with the primary intention of relocating employees to shield them from the Nazis.
British playwright Sir Thomas Stoppard, born in Zlin, was, as a newborn, relocated to Singapore's Bata factory along with his family the day the Nazis invaded Czechoslovakia. Ironically, Jan is credited with relocating thousands of Jewish employees around the world when the Holocaust began. But Jan later escaped to Brazil, was tried in absentia and sentenced to jail for his failure to support the Allies.
Support from Bata
The rise of Emile Zatopek as one of the greatest endurance runners in the world is also due to the Bata factory in Zlin. As a young boy, Zatopek had to toil in various departments of the factory. He seemed to have liked the shoe company. It was his first job, and also the best way to get away from his cruel father who used to whip him and his brothers.
Fascinated with the town of Zlin, Zatopek is quoted as saying "There were modern buildings everywhere, a fantastic organisation and a rigid regime I wasn't used to."
Zatopek's early races were all organised by Bata and since he was staying in a factory hostel, he was forced to run though he was reluctant to. He was almost dragged to the start of the first race of his life. In most of his early races he finished second and was called Emil the Wimp. But he was a regular in the Bata Zlin races and was often cheered by locals.
Whatever may be its darker history, Bata played a crucial role in moulding Zatopek till he joined the army for a better deal. By that time Bata had become a full-fledged part of the Nazi war machine making soldiers shoes.
Zatopek later became a political hero after he opposed the Soviet invasion of Czechoslovakia. He was sent to work in a labour camp by the Stalinists. He survived all that for four and a half years. and once in his pitiable state he remarked: " I have got to know the World from on high. Now I am getting to know it from below."
Two new books on Zatopek, one by Broadbent and the other by Richard Askwith, Today we Die a Little: The Rise and Fall of Emile Zatopek, Olympic Legend are meant to restore Zatopek to his deserved glory.
One of the reasons why Bata footwear lost out or is seen to be struggling to survive, is because its shoes are heavy compared with that of modern shoes. Part of that weight could be its history.