Conversations with Men: Why they are necessary
Roop Sen
| Updated on: 15 August 2018, 10:55 IST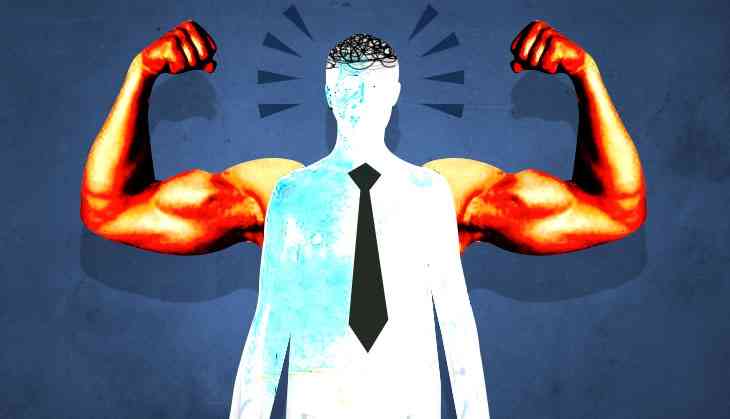 (Arya Sharma / Catch News)
Men bond over achievements, conquests, machismo and sparring, not sharing their vulnerability, pathos or their dilemmas', is a stereotype. Certainly, not all males always follow such a pattern of engagement, and not in all conversations.
However, in patriarchal cultures when boys are brought up to be strong, resilient, persistent and persuasive, and oriented to succeed and achieve goals, there is a greater propensity for them not to express their vulnerabilities, be perceived as wavering and undecided – there is a greater fear of being perceived weak and un-masculine.
The stoic external may hold a fragile state of ego, which is often covered by aggression, reticence and withdrawal. This makes a person become more susceptible to depression, lack of impulse control, anxiety and other mental health problems.
Violence by men is often seen as pathology. Rapes and other forms of sexual violence by men raises questions about the male lust. Violent crimes which are more often perpetrated by men now raise questions about masculinity.
These are relatively new questions in the gender discourse, for until recently, norms of masculinity were never challenged, the belief was that women have to be more empowered to create more equal societies.
Norms of masculinity, behaviours and identities were never a point of inquiry in that pursuit, Pro-feminist activists therefore prescribe corrective measures to help boys and men re-examine their identities, assumptions about gender roles and what it means to be males, perceptions about the masculine.
An alternative view to the prescriptive model is a deep inquiry, an exploration with men about what it means to be males in the current age. While roles of women have evolved significantly over the last 50 years, breaking shackles that bound them to the domestic and unpaid work, and achieving substantive advances in their social, economic and political roles in families, organisations and societies, men's roles have relatively remained stagnant.
Their primary identities are still linked to their professional success and achievements, their social status and prestige linked to their earnings and acquisitions, the prowess they display on battlefields or in sports.
The new, urban, metrosexual male may be appreciated for his sensitivity towards his female partners, caring for his appearance and beauty, sharing chores in washing dishes or changing nappies, or even being fluid in sexual orientations, but all of these are far from challenging or subsuming the identities that are still equated with being manly.
One of the effective ways of engaging with boys and men, in a non-threatening way, is to engage in deep conversations.
As opposed to superficial conversations which focus on coordinates and data, or exchanging thoughts and opinions about the objective world and the 'external', deep conversations are focussed on the self, one's desires and dreams, one's image of oneself and associated feelings, one's experiences of engaging with the other and the world and the essence of those experiences, one's worldview and underlying beliefs and values that influences and impacts one's resonance and dissonance with one's context.
The principle of engaging with the other deeply is curiosity about the other without judgement. People are not judged for their imperfections, their behaviours are not judged as strengths and weaknesses, nor is the purpose of one's life held to be a mission for self correction or self improvement. Dissonance is not treated as pathology.
Deep conversations are helpful for everyone, in evoking empathy and understanding of the other. For women, where owning up vulnerability is not a taboo, there is lesser resistance in engaging on the personal, the self. For men, where there is a stronger veneer maintained to the world outside and even in interpersonal engagement, it takes more effort, trust and skill in allowing innermost thoughts, feelings and beliefs to be expressed.
There are few spaces that consciously enable and facilitate men to uncover a part of themselves that may be fiercely held private and close. Personal growth labs and life coaching are particularly helpful in initiating men to get in touch with a level of interpersonal engagement that is authentic and vulnerable.
It facilitates transformative experiences for them and impacts their self esteem, intra-personal and interpersonal relationships. It impacts their resilience and their ability to handle stress, rejection and makes their living experience more meaningful.
The author is a researcher, facilitator, and an activist, who works on issues of gender based violence and personal growth.