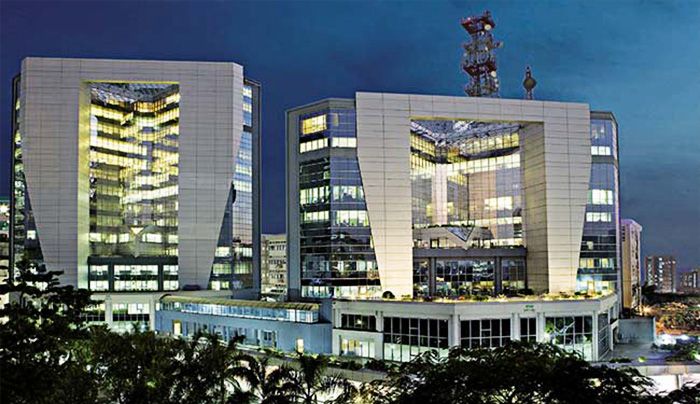 The sixth floor of Kolkata's Infinity Benchmark building in Salt Lake was set ablaze at 7.30 AM today.
The 18-storey building was evacuated as soon as the fire alarms went off. No cases of injury have been reported as yet.
Six fire engines rushed to the spot to put out the fire. They had to break the glass facade onn the sixth floor to gain entry.
The actual reason of the fire is still unknown, but it is suspected that it broke out in the pantry. The building is located in a congested area and there were fears that other buildings in the vicinity may be adversly affected as well.
Salt lake is considered Kolkata's IT hub.
More details will be updated.