WWE legend Ric Flair's daughter Charlotte loses teeth at Smackdown live in Germany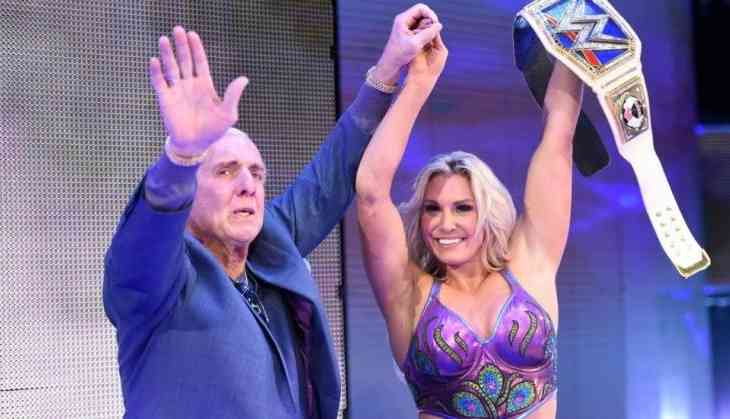 Ric Flair with daughter Charlotte
Legendary WWE superstar Ric Flair's daughter Charlotte lost a portion of her teeth during a bout with Women's Champion Carmella at WWE Smackdown in Oberhausen, Germany. She was caught on camera clutching her jaw.
Charlotte: "I can't take a picture I lost my teeth" (from instagram: huglikekim) pic.twitter.com/v9PYY9uZoQ

— Jansawa (@janjasawa) May 11, 2018
This video was captured by a fan who wanted to take a selfie with her. But Charlotte was heard saying "I can't take a pic. I lost my teeth".
After the match, it was revealed that seven-time women's champion Charlotte will undergo breast implant and will not be able to appear as she will undergo surgery in the next few months.
In this clip, Charlotte walks up the entrance ramp over to a young fan and says that she cannot take a selfie. Then she covers her mouth with her hand while the young fan was busy taking a selfie.
Also Read:WWE Superstar Nikki Bella breaks her Silence, talks about the difficult time she is going through