When employees were slapped and made to crawl like dogs in appraisal meeting, video inside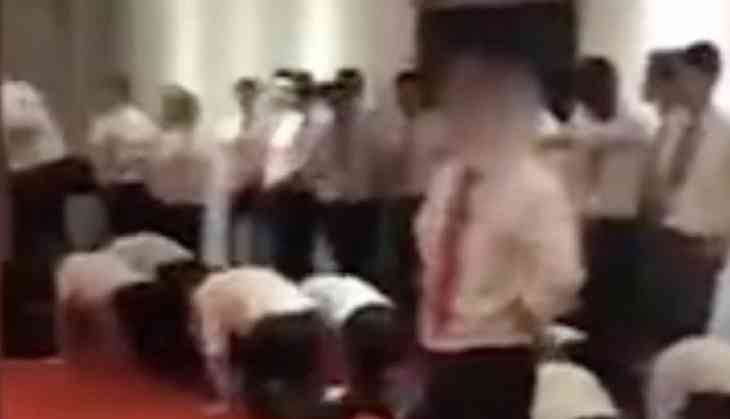 Imagine getting slapped and made to crawl on the floor like a dog because of your bad performance in your company. Isn't it a nightmare, but this happens in reality in a company in China's central Hubei province.
In a viral video, employees of a real estate company are being slapped and made to crawl because of their bad performance.
Watch Video:
As per the report, the video was shot in a yearly appraisal meeting. In this video, a woman possibly the boss is seen slapping six men standing in a row. Then they are forced to crawl like a dog in a circle. This has brought in a lot of criticism. According to reports, the woman who was made to slap left her job Wednesday.
Also Read:Malala Yousafzai condemns assassination attempt on Pakistan minister Ahsan Iqbal, calls it 'sad'