Watch Video: Swing collapse in Karachi amusement park, a child dead and 16 injured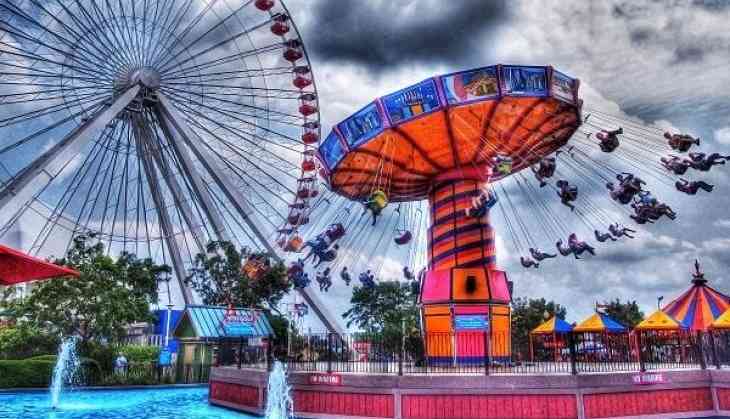 In a shocking incident, an 8-year-old died and 16 others injured when a 16-seater Evolution ride opened for a test drive in a newly opened Askari Amusement Park in Karachi fell down from 40 feet high.
Visuals coming in from Askari Park #Karachi - the ride fell down injuring several kids pic.twitter.com/tqaKINZxOV

— Shahbaz Zahid (@shahbazzahid) July 15, 2018
Saddened to hear about the accident at Askari Amusement Park in old Sabzi Mandi, Karachi, which took the life of one little girl. My heartfelt condolences to her. family. May Allah protect Pakistan and Pakistanis everywhere.

— Miftah Ismail (@MiftahIsmail) July 15, 2018
Sad to know about the unfortunate tragedy occurred at Askari amusement park in Karachi. Immediate rescue should be provided to save the lives. Strict safety rules should be followed and security assured in all parks to avoid such incidents in future. pic.twitter.com/dW38HkCOwE

— Naz Baloch (@NazBaloch_) July 15, 2018
This was a newly inaugurated park, an exploding sound echoed all around the park and rescue operation is underway.
A ride came off it's hinges at a newly opened amusement park in Karachi. One child has reportedly died, and 10 more injured while others remained trapped under the fallen ride. Why is everything become a walking death trap here? Where are the safety checks and balances?

— Zarlasht Faisal (@ZarlashtFaisal) July 15, 2018
Commissioner Saleh Farooqui of Karachi was at the accident site within a while and instructed others to vacant the place immediately and close the part for technical examination. The chief secretary Sindh, Azam Suleman Khan said, " A committee is formed to investigate the incident and submit a report within 24 hours."
Also Read:'No AC, no bed, bathroom and not even clean toilet,' alleges Nawaz Sharif's son