Watch: Venezuelan President Nicolas Maduro was attacked by drones, survives assassination attempt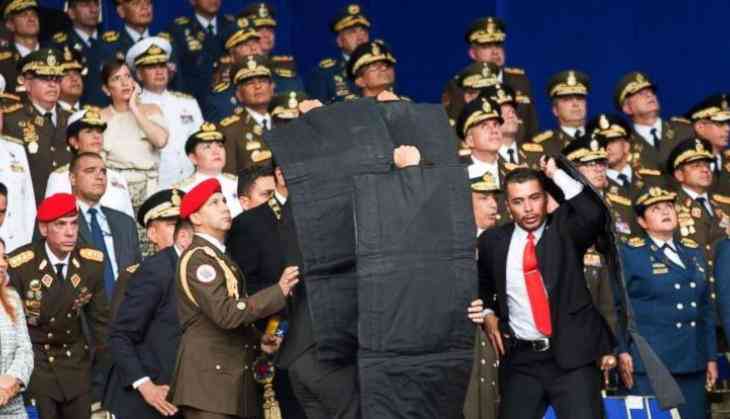 Venezuelan President Nicolas Maduro survived a assassination bid on his life when a drone loaded with explosives went off during his speech at a military event on Saturday. The government blamed the attack on Colombia and the US state of Florida, which is inhabited by many exiled Venezuelans.
In the video footage released by the local media, shows Maduro and others standing on the podium looking up startled while some soldiers were seen running in panic as the drone carrying explosives detonated.
According to Maduro, "everything points" to a right-wing plot against him and also claimed arrests have been made in the case.
In a televised address, Maduro said, "This was an assassination attempt, they tried to assassinate me." Seven National Guard soldiers were injured in the explosion.
Also Read: Watch Video: Endangered black rhino surprises visitors at Chester Zoo in England by giving birth to male calf
A group called the 'National Movement of Soldiers in T-shirt' claimed responsibility for the attack. The group said that it had planned to fly two drones but snipers shot them down.
"We demonstrated that they are vulnerable. We didn't have success today, but it's just a question of time," it said. The group claims to have been founded in 2014 to bring together all of Venezuela's "groups of resistance."
Maduro named Colombian President Juan Manuel Santos behind the attack. "The name of Juan Manuel Santos is behind this attack … the initial investigations point to Bogota," Maduro said.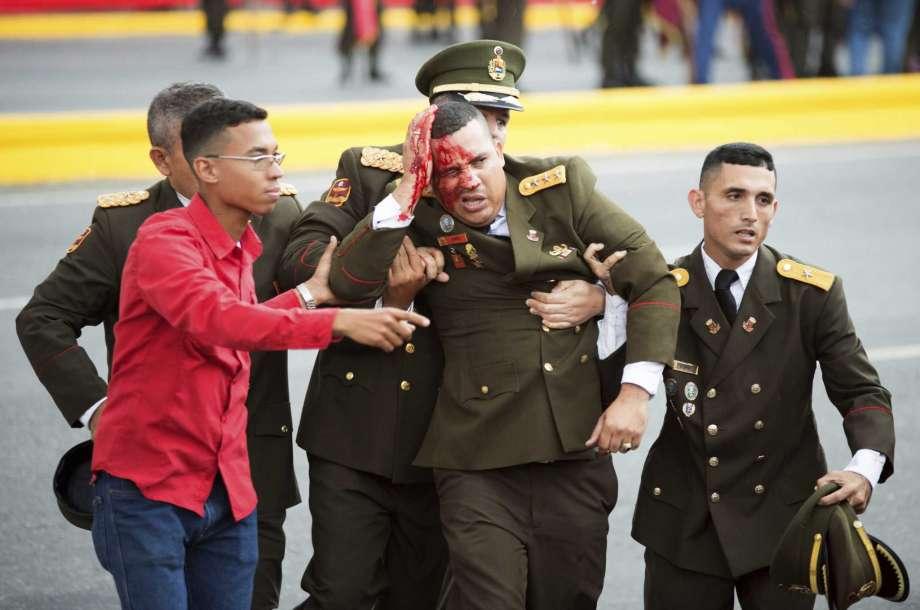 He further said that initial investigations indicated "several of those intellectually responsible and the financiers of this attack live in the United States, in the state of Florida."
While the Colombian authorities termed the allegations 'absurd', a senior US State Department official said they are "carefully following the situation."
Also Read: For the first time! This is what Mother of 9/11 attacker Alia Ghanem has to say about his global terrorist son Osama Bin Laden