Watch: Pop Star Demi Lovato's US tour ended in seductive kiss with Kehlani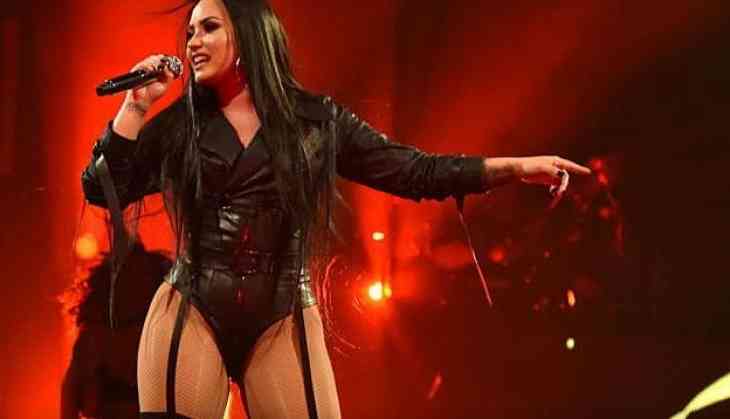 American singer-actress Demi Lovato has stirred a controversy on social media by her sensual in-concert makeout session on-stage bed in the North American tour. Her action has also raised a question about her sexuality as she was making out with another fellow female American singer Kehlani.
Kehlani surprising Demi Lovato with a kiss whilst performing 'Lonely' at Demi's #TellMeYouLoveMeTour ❤️ pic.twitter.com/9IkkAIJ0ZI

— Music News Facts (@musicnewsfact) April 3, 2018
The 25-year-old singer-actress Lovato is a former Disney child artist turned pop star. She is best known for television film Camp Rock and pop hits such as 'Sorry Not Sorry'. She ended her North American tour on Monday evening on-stage bed.
Two topless male dancers are seen wearing white caps and white trousers hopping around her. Lovato is seen leaning towards her co-singer Kehlani and singing the track 'Lonely'.

This footage immediately went viral and in no time Lovato's concert was trending on social media.
While the pop star described this as an "incredible fun sexy crazy night" there were many who raised a question about her sexuality.
On the hand, Kehlani on Instagram said that anyone would be stupid to miss a kiss from Lovato.
This moment of the pop star drew parallels to pop singer Miley Cyrus, who once describes her as pansexual.
Also Read:Grammy-winner R. Kelly accused by ex-girl friend of keeping 14-year-old girls as sex pets