Watch: Maradona making obscene gesture after Argentina win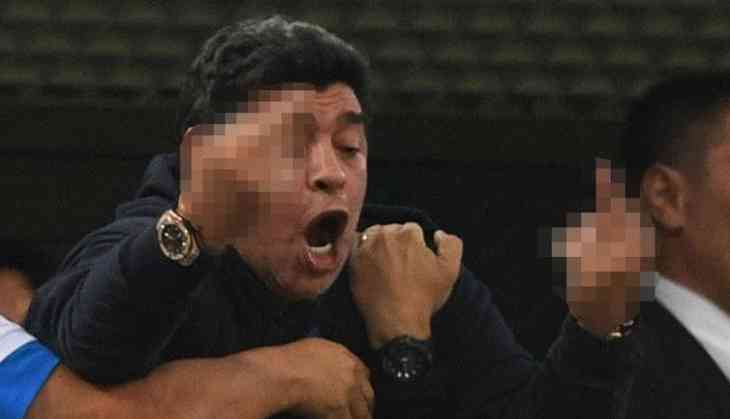 When Argentina won the final group game against Nigeria in the FIFA World Cup, retired professional footballer Diego Maradona vented his emotions by a one-finger salute. He was high on emotion seeing his team winning the match. Maradona immediately moved out of the VIP box where he was seated and gave an obscene gesture.
Watch Video:
The 57-year-old Maradona later fell unwell. A video emerged of him being helped by two people into a chair. Sources said he went back to his hotel.
Messi took to Twitter and wrote, "It is marvellous to have won it in this manner. It is a deserved joy," He even wrote, "We knew God was with us and wasn't going to let us go out. I thank all the fans that are here, for all their sacrifice and to all those in Argentina that were always with us."
Also Read:Teenage Egyptian bride passes away two hours after her wedding