Viral Video: This somersault on an elephant will remind you of 'Baahubali' epic scene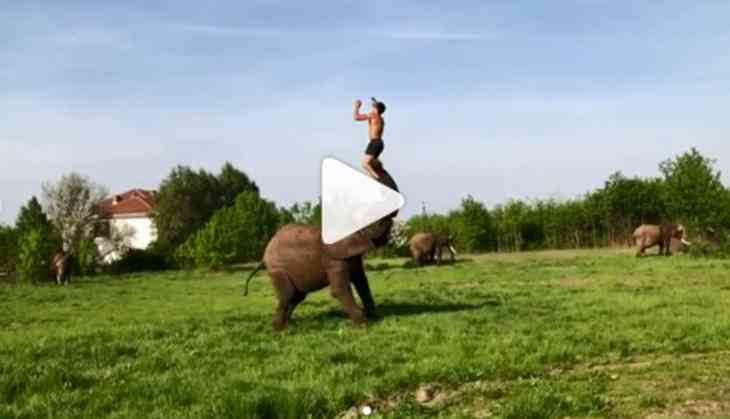 For all the Baahubali fans, this Instagram post shared by an animal trainer named Rene Kaselowsky would remind you of the scene where Prabhas jumps on top of the elephant using his trunk.
Though the high octane scene in the movie was created using VFX, this is an actual stunt.
Rene is very popular on Insta and has a fan base of over 30.3k followers.
He is an animal trainer and performs at a circus. He usually shares video performing stunt with the giant animal.
Also Read:Member of the public cash in Royal Wedding gift, sold it online for £21,400