Trump, the wannabe king ruling by 'twiat'
Catch Team
| Updated on: 14 February 2017, 6:50 IST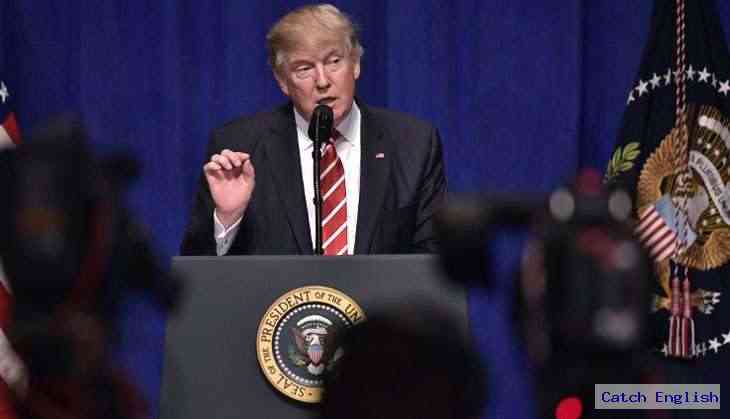 The king holds court
Why is the 'twiat' anti-democratic?
Some might say: Trump's tweets are just the new way of doing democracy, "get with the program" (in the words of Trump's press secretary, Sean Spicer). But, as the grim history of mid-20th-century Europe shows, authoritarian grabs on power only ever worked because their anti-democratic means were accepted by those around them as a novel way of "doing democracy".
White House spokesman Sean Spicer says officials must 'get with the program' or go.
The "twiat" is anti-democratic for two reasons. First, it claims a power (to name individuals, pronounce policy, and condemn actions) against which there is no redress. Its work is done once uttered from the mouth of the "king".
Second, and more subtly, allowing such power back into political decision-making undermines the slower, more inclusive forms of discussion and reflection that gives modern political democratic institutions their purpose and purchase in the first place.
Trump's claim to a new form of charismatic power through Twitter is, in part, the flip-side of the damaged legitimacy of today's democratic process. But, instead of curing that problem, it closes the door on it. The presidential tweeting ushers us into a new space that is no longer recognisable as democratic: a space where complex policy becomes not just too difficult but unnecessary, although its substitutes can still be tweeted.
Is Trump's Twitter feed bypassing dishonest media or bypassing the democratic process?
Can anything be done to stop this? A good start would be to stop reporting the tweets of our would-be Twitter king as if they were news, let alone policy.
Let Trump's tweets have no more claim on democracy's attention than the changing opinions of any other powerful figure. Refuse the additional claim to power that Trump's Twitter stream represents.
Fail to refuse that claim, and all of us risk accepting by default a new form of rule that undermines the restraints on power on which both democracy and media freedoms, in the long term, depend.

Nick Couldry, Professor of Media, Communications and Social Theory, London School of Economics and Political Science
This article was originally published on The Conversation. Read the original article.