Tiananmen Square - suppressed not forgotten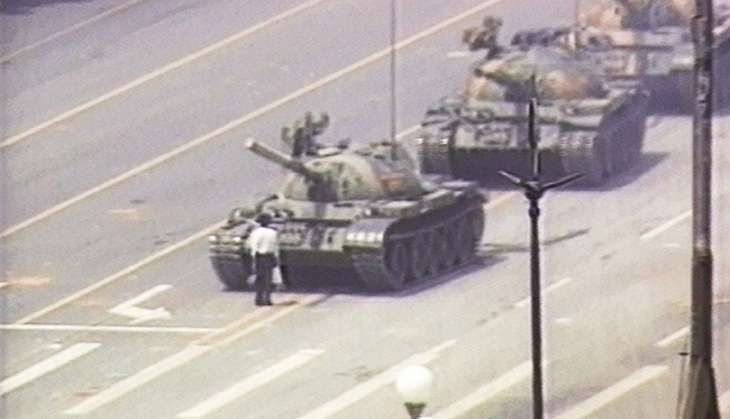 In arguably the most memorable scene from the cult classic V for Vendetta, the titular character V delivers this unforgettable line after having been shot repeatedly but not falling: "Beneath this mask there is more than flesh. Beneath this mask there is an idea... and ideas are bulletproof".
There are few quotes that better describe the attitudes of thousands of Chinese protesters whose conviction in what they believed led to one of the most brutal government crackdowns in modern history.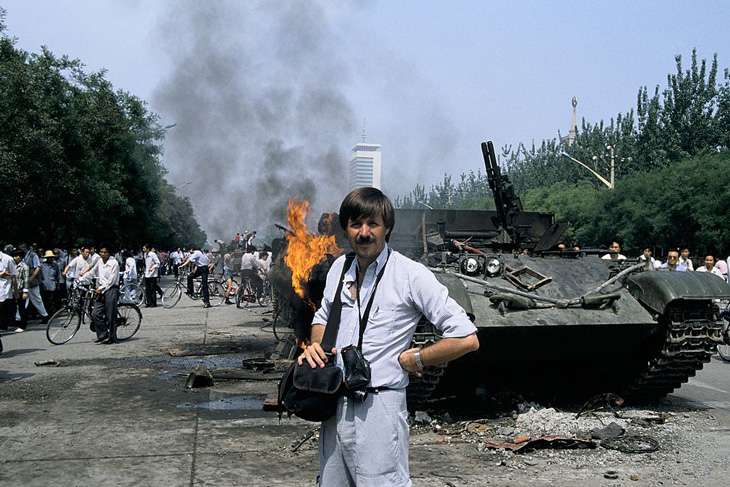 Photographer Chip Hires during the Tiananmen Square protests. (Chip Hires/Gamma/Getty Images)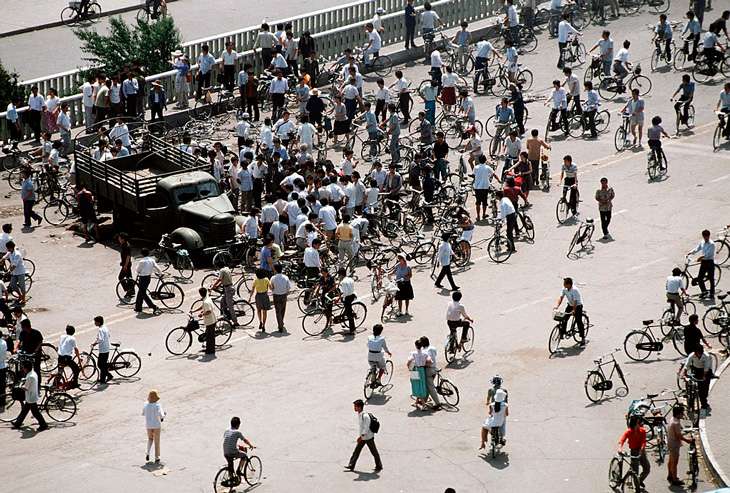 Peter Charlesworth/LightRocket/Getty Images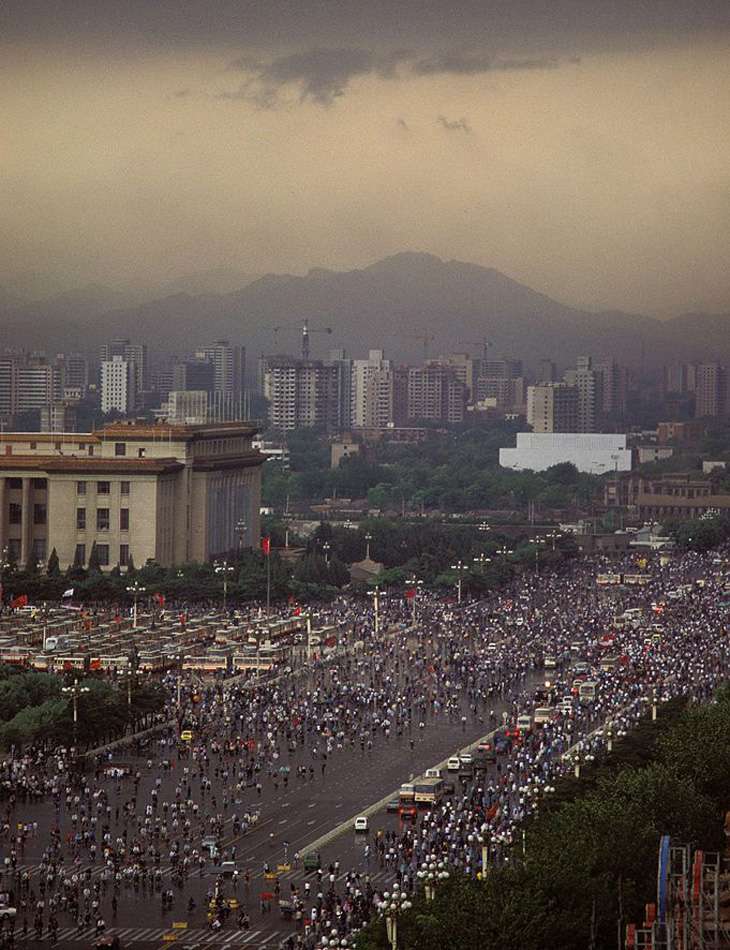 Eric Bouvet/Gamma- Rapho/Getty Images
The Tiananmen Square massacre, or the Fourth June incident as it came to be known, was the result of weeks of student-led pro-democracy protests. In the wake of
Hu Yaobang's, the former Communist Party General Secretary, passing, protesters occupied Tiananmen square in central Beijing. They demanded the sort of liberal and progressive China Yaobang had stood for before he was deposed by hardliner elements within the party.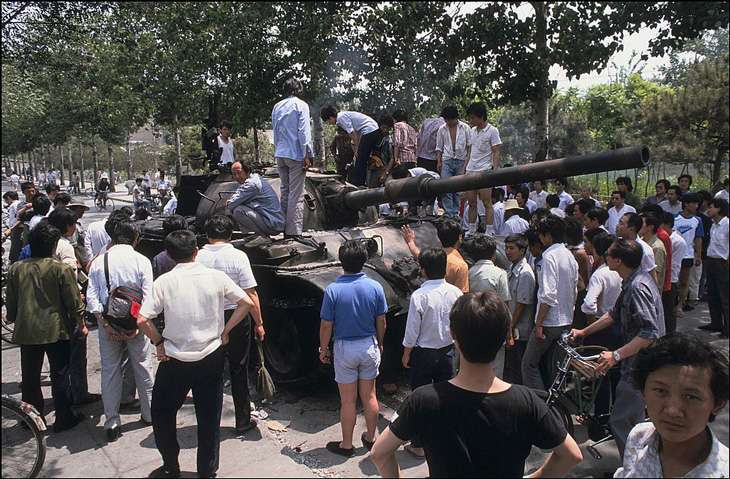 Chip Hires/Gamma/Getty Images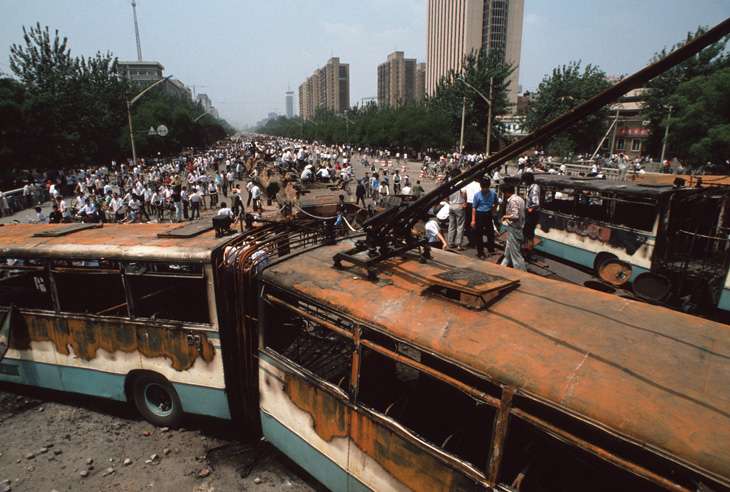 Peter Charlesworth/LightRocket/Getty Images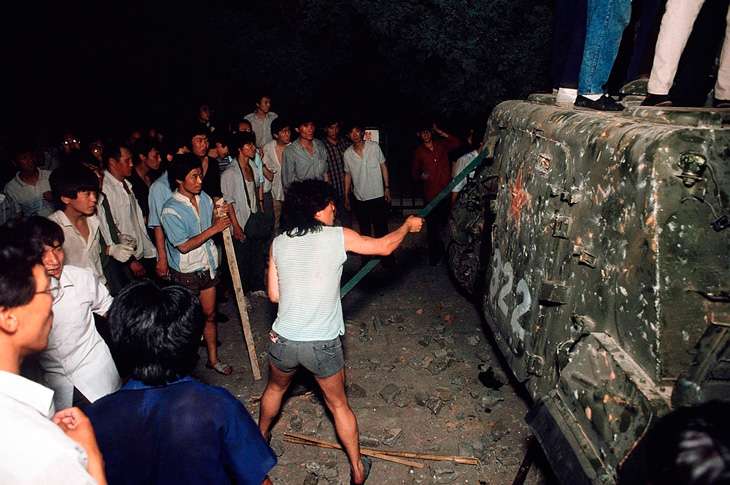 Peter Charlesworth/LightRocket/Getty Images
Following seven weeks of protests, protests that enjoyed popular support, the Chinese government cracked down with characteristic brutality. They imposed martial law in Beijing and sent armed troops and tanks to deal with the protesters. Soon, unarmed protesters trying to stop the army from reaching the protest central at Tiananmen Square were culled en masse by a hail of bullets.The Chinese government had suppressed the protests, but no longer did it have the air of invincibility it once did. These photos capture the strife, violence and spirit of revolution that epitomised the incident.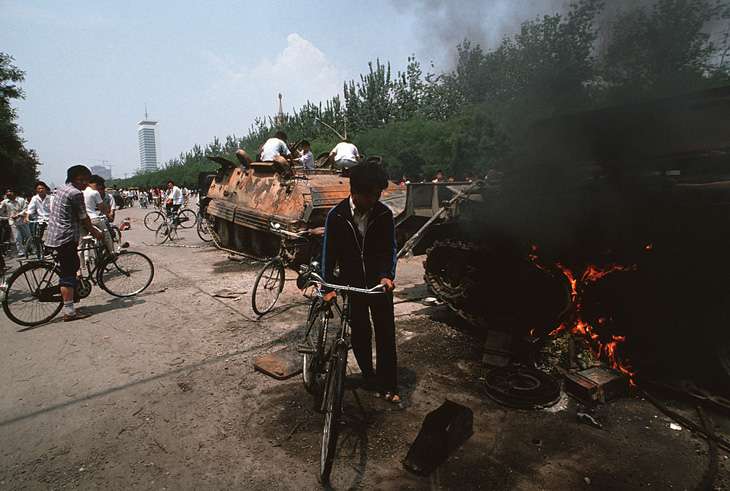 Peter Charlesworth/LightRocket/Getty Images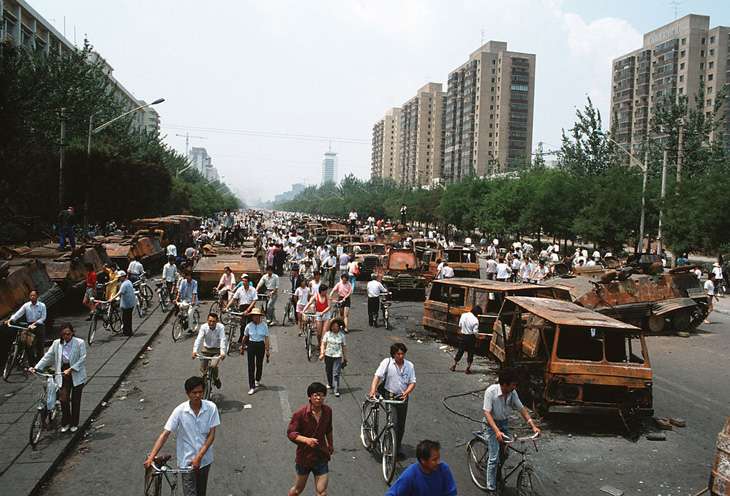 Peter Charlesworth/LightRocket/Getty Images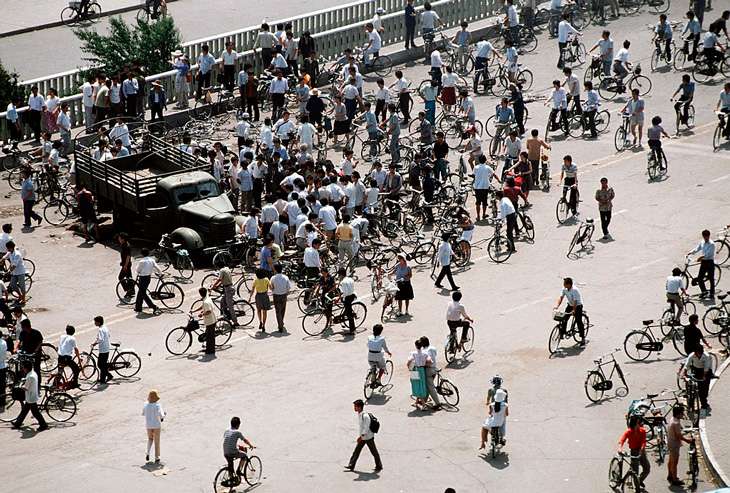 Peter Charlesworth/LightRocket/Getty Images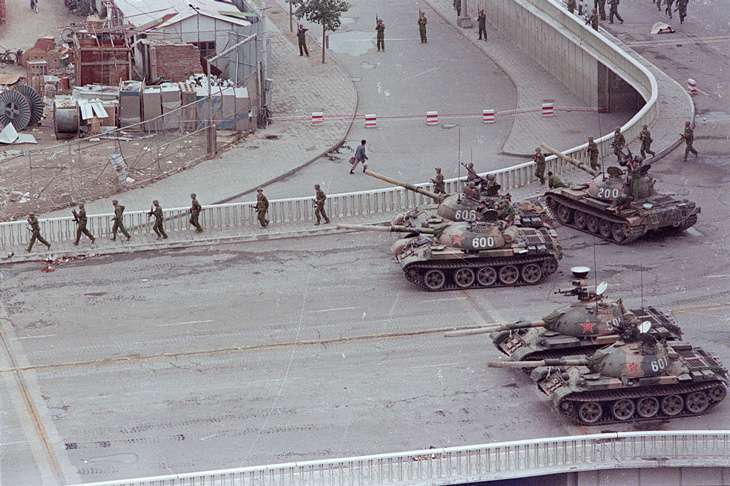 David Turnley/Corbis/VCG/Getty Images
Photos curated by Priyata Brajbasi