Syrian president Assad makes first trip abroad since conflict to meet Putin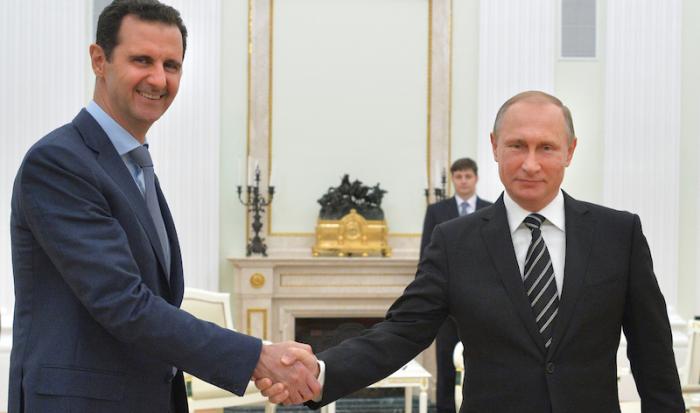 Taking up Russian President Vladamir Putin's invitation, Syrian President Bashar al-Assad travelled to Russia on 20 October but his visit was announced only on Wednesday, 21 October. This is his first trip overseas since Syria broke into war in 2011.
Moscow, an old ally of the Assad family and Syria's other ally, Iran, massively increased firepower against the terrorist elements that have captured the West Asian country. According to reports, during his surprise visit, Assad held separate talks with Putin and his foreign and defense ministers.
Pleasantries
"We thank you for standing by Syria's territorial integrity and its independence," Assad told Putin when Putin thanked him for, "coming to Moscow despite a tragic situation in the country."
Why now?
On 30 September, Moscow started an airstrike campaign against the Islamic State in Syria. According political analysts, this visit of Assad's signifies that his confidence in the Russian government has been 'renewed'. The analysts also say that the Moscow visit confirms that Russia is satisfied with the embattled country's leadership and hence has increased military support.
The past
In 2011, Syria saw largely peaceful protests against President Assad, who has been called 'authoritarian' by many political scientists. However, violent government strike downs led to the beginning of the 'Syrian Conflict' that spread and twisted, giving birth to many extremist forces, including the dreaded Islamic State.