World's most 'sustainable' country Sweden, now wants to go carbon-neutral
Asad Ali
| Updated on: 14 February 2017, 5:47 IST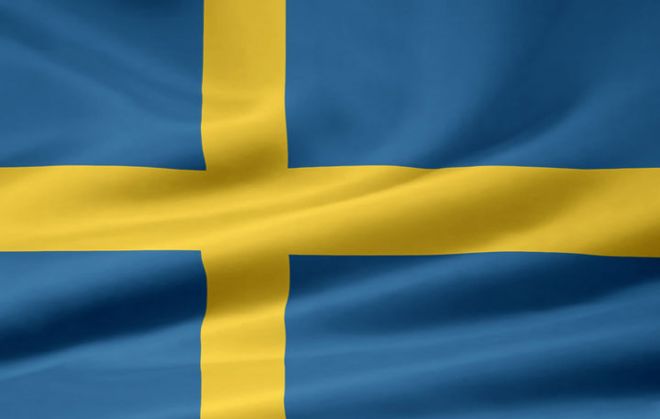 The Event
Sweden government announces proposal to be 100% carbon neutral within 30 years, detailed legislative measures to follow soon
The Precedents
World\'s first climate positive data-centre is Swedish, work started on it last year.
From biogas buses to congestion pricing, Sweden has various measures in place for a greener living
More in the story
How Sweden has consistently followed its sustainability goals
What India has in mind from a collaboration with a Swedish bus company
Sweden has done a lot of things right. IKEA, Skype, H&M, Spotify - the list is long and impressive. Think that's the reason why it's also the happiest country in the world? Wrong.
The Nordic nation has been doing something else right too. At a gradual but consistent pace. And that's probably the bigger reason why it's got a happy bunch of people trying to be as eco-friendly as possible. Moving towards a greener, more sustainable economy at every level of urban life.
In fact, according to a 2015 study by RobecoSAM, a Swiss company specialising in Sustainability Investing, Sweden is the "most sustainable country in the world" now.
Also read: Look Down: Singapore, Mexico & Finland are going underground to build cities
Sustainable Sweden
The study observed that Sweden's support of "liberty and equality," generous investment in education and its ability to respond to environmental threats were factors that weighed in its favour.
The most recent example of Sweden's sustainability thrust came early this month when their government announced that it's aiming to go completely "carbon neutral" inside 30 years.
The Swedish parliamentary committee responsible for environmental policy has come up with this radical proposal stating that it will cut down emissions by 85 per cent (from 1990 levels) at home and offset 15 per cent by financing emission reduction projects abroad.
A detailed report containing the full legislative proposals is likely to be published by next month, and further information on the project will be out in June. Officially however, Sweden has already committed to investing 4.5 billion kronor ($546m) for climate-related measures for this year.
And their deputy prime minister Asa Romson from the Green Party thinks that Sweden can beat the timeline of 30 years that it's set itself and cut down on fossil fuels much faster.
"We actually have all the technology we need to be 100 per cent free of fossil fuels," she told Svenska Dagbladet, a local newspaper.
A Ministry of Environment and Energy spokesperson told Energy Live News that, "Never before has there been a cross party consensus in regards to climate policy goals. The unison guarantees that climate goals are strengthened, long term and independent of changes in the political regime."
Data Centre
However this isn't the only occasion when Sweden has adopted a forward-thinking approach to sustainable living. Last year came the news of what's being called the first ever carbon-negative, or climate-positive, data centre in the world - EcoDataCenter. From Sweden of course.
Given how most of the world's three million plus data centres guzzle water and other resources, and produce excessive amounts of heat into the atmosphere, the news has been well received.
The new data centre, spread over 76,600 sq feet and located in Falun, will be powered by renewable sources including wind, solar, hydro and a nearby cogeneration plant. The cooling procedure at the facility is also in tune with nature -- it will have green roofs with flowering plants. The first of the three planned buildings is scheduled for completion in early 2016. You can track the progress of the project via images here.
Also read: Russian researcher gives free access to 48 million academic papers
For the longest time Sweden experimented with the concept of congestion pricing as well, and now it has a proper congestion tax system in some cities. So if you're driving around Stockholm and Gothenburg, you have to pay this tax - something that's primarily done to reduce the flow of traffic. And yes, the tax applies to vehicles registered both in Sweden and outside Sweden.
So how much does the average person pay? The congestion tax was raised on 1 January 2016. New charges for entering and leaving the congestion tax zone in Stockholm are SEK 11, 15, 25 and 35, depending on the time of day (1 kronor is roughly 10 rupees)! Here's a short video explaining the congestion tax rules:
Not a smooth sail
According to the director of the city's environmental and health administration, Gunnar Soderholm, convincing people wasn't easy.
"We told people that this is not for the money. We want to improve the air quality and to reduce the climate impact from the city," global non-profit media company PRI quotes Soderholm as saying.
Transport planner Yusak Susilo, with the Royal Institute of Technology in Stockholm explained to PRI correspondent Jason Margolis that, "Because the bus is actually so frequent, you don't actually need to check the timetable because you trust the system that it will actually come."
Stockholm buses do come and besides being on time they're also unique because they run on biogas -- powered by food waste and garbage. That's right, it's the latest eco-friendly way for public transportation to follow. If that seems high tech, in the Stockholm neighborhood of Hammarby Sjostad, there's an extensive vacuum system for food waste, garbage, and recycling - underground.
Odd Even Formula
Can India ever get there? We can certainly try. TNN reported in January this year that the Delhi government is in talks with Swedish company Scania to launch a fleet of biogas-run buses in the capital.
The transport minister Gopal Rai is quoted in the TNN article saying that, "We have no dearth of waste. In fact, we don't know what to do with it. Farmers here can also grow biofuel crops if required. Our officials have already visited Stockholm to understand how it runs public transport on biogas or bio-CNG."
The Odd-Even vehicle scheme that seemed to have become quite popular with the people in the national capital is also set to make a comeback in April, Chief Minister Arvind Kejriwal had announced early this month.
Can we hope to replicate the successes of one of the happiest countries in the world? Perhaps not in the same way, and certainly not right away. But as long as the powers-that-be understand that a sustainable eco-friendly future is a crucial governance issue, it's a step forward.
Chief strategy officer with Stockholm's transportation department, Daniel Firth said something very pertinent to PRI that our government would do well to pay heed to: "What attracts people is other people, and what attracts those people is walkable environments, cycle-able environments, access to services, access to entertainment possibilities, access to nice parks. It's basically all about people, cities are people."
Also read: IKEA just designed a refugee shelter, and it is all kinds of amazing