Super Tuesday: these tweets show that in the end, snark was the real winner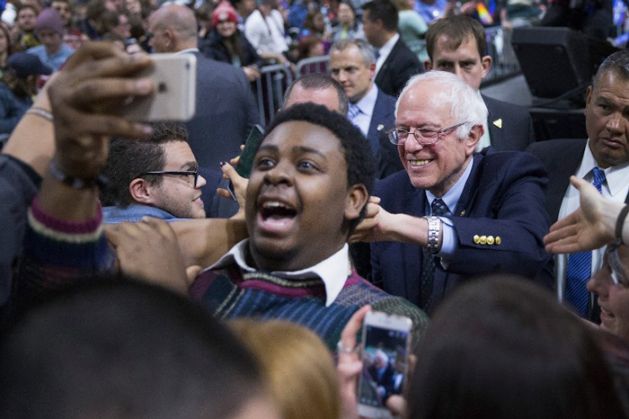 Super Tuesday comes once every four years and no matter which election cycle one is in, provides hefty chunks of entertainment.
2016 was no different. In fact, thanks to the fact that Trump seems almost a serious Presidential contender, entertainment was all but guaranteed.
Eventually, Trump and former Secretary of State Hillary Clinton won big, but before the results were out, the other candidates gave us enough to laugh, cheer or get our snark on about.
Twitter obliged.
Not a great night for the man by any stretch of the imagination. Yes, he won his first state in the elections, but not nearly enough to revitalise his campaign. But even though there was only doom and gloom, Rubio did throw in a great quote:
My favourite has to be: "Donald is not going to make America great, he's going to make America orange." (Rubio) #USElection

- Ifrah Arshad (@iffiex) March 2, 2016
He should mebbe listen to these guys:
When tonight finishes with Cruz way ahead of Rubio, will anyone suggest Marco should stand aside?

- Matthew Yglesias (@mattyglesias) March 2, 2016
Can the real America please stand up?
Have we tried switching America off and switching it on again? #SuperTuesday

- Angry Salmond (@AngrySalmond) March 2, 2016
It certainly is panic time for the GOP.
"GOP establishment in panic mode, donors planning effort to deny him victory." -- headline morning of Trump's swearing-in, probably

- Ryan Lizza (@RyanLizza) March 2, 2016
He repeats his campaign slogan for the nth time:
MAKE AMERICA GREAT AGAIN!

- Donald J. Trump (@realDonaldTrump) March 1, 2016
Oh Trump and small fingers.
Hastily-Arranged News Conference Just Excuse for Trump to Show Off New Hands pic.twitter.com/CNJxNpLQV0

- Daniel Lin (@DLin71) March 2, 2016
In the past few hours, there have been quite a few tweets on Texas senator Ted Cruz and the Zodiac killer. Here are two:
Zodiac Killer Denies He Is Ted Cruz.

- Phil Plait (@BadAstronomer) March 2, 2016
i faceswapped ted cruz with the zodiac killer and added horror music and just made the best movie trailer of 2016 pic.twitter.com/wD4Xg8e2qV

- Elijah Daniel (@aguywithnolife) March 2, 2016