Report: Karachi amusement park swing accident caused by broken bolt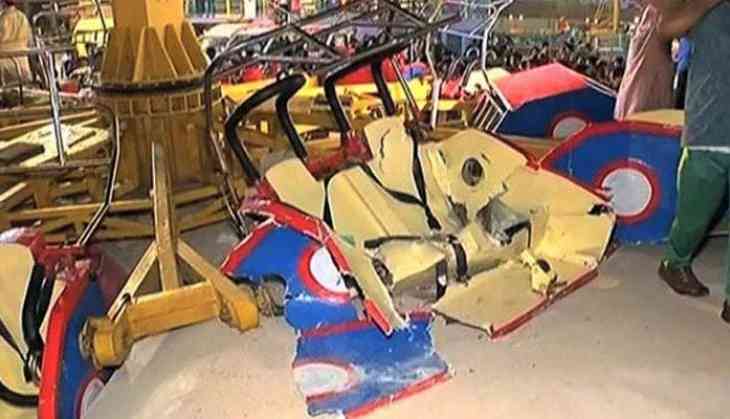 The shocking Karachi amusement park accident happened because of the broken bolt, stated an initial investigation report on Monday.
On Sunday, a 16-seater ride at Askari Park fell from 40-meter hight killing a minor and injuring 16 others.
Parents of the deceased child haven't filed a report and police are still waiting for the FIR. The initial report stated that the ball bearings slipped and resulted in this accident.
Sad to know about the unfortunate tragedy occurred at Askari amusement park in Karachi. Immediate rescue should be provided to save the lives. Strict safety rules should be followed and security assured in all parks to avoid such incidents in future. pic.twitter.com/dW38HkCOwE

— Naz Baloch (@NazBaloch_) July 15, 2018
This was a test drive as it was the inauguration day of the amusement park. After the tragic incident, the park was closed for public.
Commissioner Karachi Saleh Farooqui said that two aspects to the investigation were being pursued, "If a criminal element was present, it would be presented during the investigation. The investigation would be conducted in a clear-cut manner,"
He also added that all possible aid was being given to the wounded. Earlier, 15 of the citizens wounded in the incident were sent home after receiving medical treatment.
Also Read:Watch Video: Swing collapse in Karachi amusement park, a child dead and 16 injured