Prince Harry and Meghan Markle will dance to this song on their royal wedding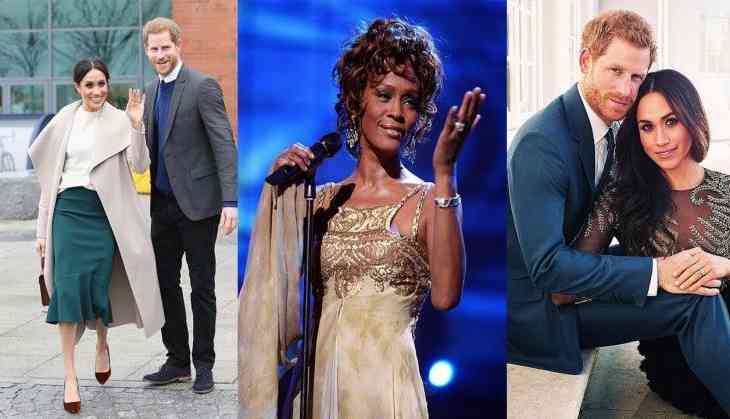 Prince Harry and Meghan Markle have revealed some details about their Royal wedding at Windsor Castle like who will be walking the American actress down the aisle and who will perform at the wedding ceremony.
According to The Sun, the reports say that the couple has chosen Whitney Houston's I Wanna Dance With Somebody (Who Loves Me) as the song to dance to for the first time as husband and wife.
Although it has been reported that legendary singer ELTON JOHN will be a guest at Prince Harry and Meghan Markle's Royal wedding. However, the pair will be dancing to another pop icon's hit which is Whitney Houston's '80s hit I Wanna Dance With Somebody (Who Loves Me).
And now, it's reportedly been revealed what the happy couple have chosen as a song for their first dance.
It's was also reported that the pair has asked close pals to help them put together a "fun and bouncy" playlist.
It was also reported that ELTON JOHN may perform at the reception and has cancelled two concerts to be held in Las Vegas to attend the royal event.
A statement was released from Kensington Palace weeks ahead of the royal wedding, which revealed that Prince Harry is keen to involve in his late mother's sisters and brother in the big day.
She'll be escorted to the altar by her father Thomas, as per the multiple news reports.
Also Read: Have you watched Ant Man and The Wasp trailer? It's incredibly amazing! Video inside