Peace between Israel, Palestine goal of Donald Trump administration: White House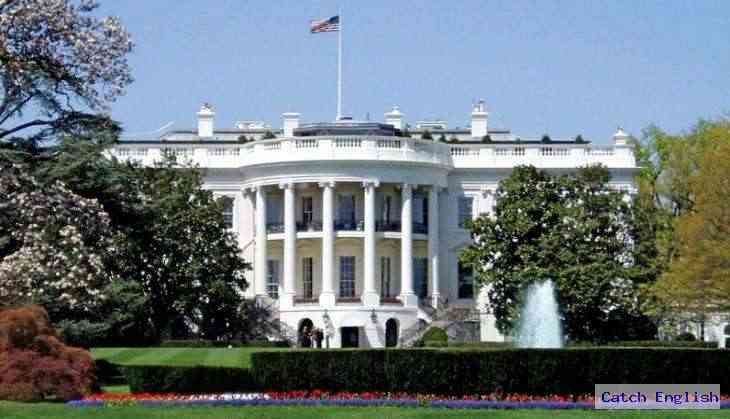 The goal of Trump administration is to bring peace between Israel and Palestine whether it comes from two-State solution or something else, the White House has said.
On the eve of the crucial meeting between US President Donald Trump and Israeli Prime Minister Benjamin Netanyahu, the White House said American can only lend a helping hand in resolving the decades-long conflict but cannot dictate the terms of peace.
"A two-state solution that doesn't bring peace is not a goal that anybody wants to achieve. Peace is the goal, whether it comes in the form of a two-state solution if that's what the parties want or something else, if that's what the parties want, we're going to help them," a Senior White House official told reporters during a background briefing.
"May be, May be not, the official said on condition of anonymity when asked if peace equals two-State solution.
"It's something the two sides have to agree to. It's not for us to impose that vision. But I think we'll find out more about that tomorrow," the official said yesterday.
The official said the term "two-state solution" has not been particularly well defined.
"If I ask five people what a two-state solution is, I get eight different answers. We're looking at the two sides to come together to make peace together and we'll be there to help them," the official said.
Netanyahu arrived in the US yesterday. He met US Secretary of State Rex Tillerson at the State Department.
He is scheduled to meet Trump at the Oval Office today, following which the two leaders are expected to address a joint news conference, White House Press Secretary Sean Spicer said.
"They will discuss ways to advance and strengthen the special relationship between our two countries and stability in the Middle East. They will consult on a range of regional issues, including addressing the threats posed by Iran and its proxies, the crisis in Syria, and countering ISIS and other terrorist groups," Spicer told reporters.
"As the President has made clear, his administration will work to achieve comprehensive agreement that would end the Israeli-Palestinian conflict so that Israelis and Palestinians can live in peace and security. The way forward toward that goal will also be discussed between the President and the Prime Minister," Spicer said.
Later a senior White House official said that the Trump Administration does not want to dictate peace to either Israel and Palestine and it is for the two parties to arrive at a peaceful resolution to decades old conflict.
"We're not going to dictate what the terms of peace will be. President Trump has very much indicated that he wants to achieve peace," the official said.
--PTI