Pakistan Bomb Blast: 133 killed, over 200 injured in a blast at election rally at Balochistan; Islamic State takes responsibility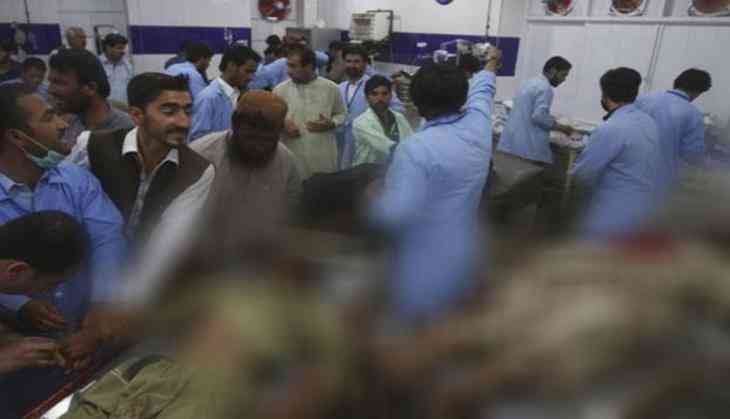 At least 133 people died in a suicide bomb blast in Pakistan's Balochistan on Friday, including Balochistan Awami Party leader Siraj Raisani, leaving over 200 injured. The suicide attack took place during election rallies and killed candidates. It was third such deadliest attack in a series of assaults on candidates ahead of the July 25 polls. Caretaker provincial Home Minister Agha Umar Bangulzai confirmed the death toll to the Express-News.
Authorities said the suicide bomber detonated in the middle of a compound where the political meeting was taking place. "Human remains and red bloody pieces of flesh were littered everywhere in the compound. Injured people were crying in pain and fear," said local journalist Attah Ullah.
According to a report in The Hindu, Militants targeted a gathering of Balochistan Awami Party (BAP) leader Siraj Raisani in Mastung area in the troubled Balochistan province.
"Raisani succumbed to wounds while he was being shifted to Quetta," District Police Officer Mohammad Ayub Achakzai said. However, the Islamic State terror group has claimed responsibility for the attack that left 128 people dead, police officials said.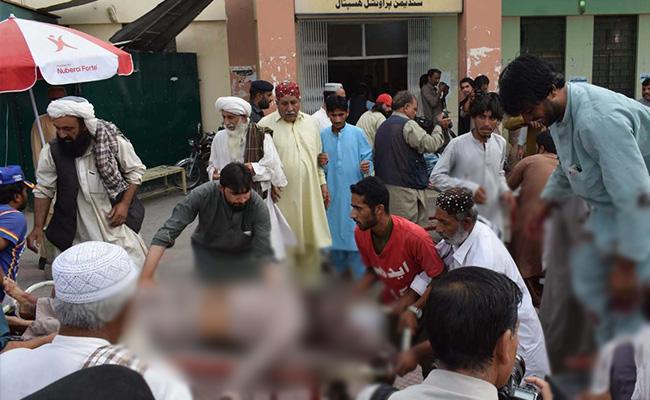 Local media confirmed the death toll, quoting Balochistan's Home Minister Agha Umar Bangalzai. "We have more than 200 people injured and under treatment at different hospitals in Quetta and condition of some of the wounded is critical," he said.
"Initially the death toll was not high but many critically injured persons including Siraj Raisani passed away in hospitals," Balochistan's caretaker health minister Faiz Kakar said.
Also read: 5 dead, over 35 injured in attack on Siraj Raisani's convoy in Mastung blast