'No more stigma. The veil of secrecy is lifted. The burden of shame is gone' says PM Varadkar on Ireland landslide referendum result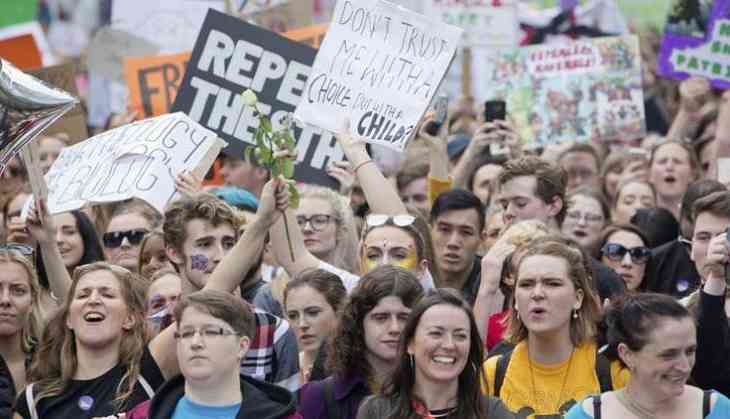 Ireland went to polls yesterday for a historic referendum to repeal the abortion ban. It got a landslide referendum in favour of repealing the republic's ban on abortions, Varadkar said Ireland had emerged from the shadows and come of age.

"Today is an historic day for Ireland. A quiet revolution has taken place," he said in a speech at Dublin Castle, where the referendum result was declared, showing 66 percent had voted to repeal the constitutional ban on abortions.

"We as a people have spoken. And we say that we trust women and we respect women and their decisions.

"No more doctors telling their patients there is nothing that can be done for them in their own country. No more lonely journeys across the Irish Sea.
Good Morning #Ireland🍀☀️🍀
What a beautiful day to make your little country a better and more equal place for women. #VoteYes

— Sharon Gathercole (@Sharonwifey) May 25, 2018
"No more stigma. The veil of secrecy is lifted. No more isolation. The burden of shame is gone."

He was given a huge welcome by cheering crowds packed into the castle forecourt to hear the final result of the referendum.

He also said that Ireland would provide compassion and medical care for women in crisis pregnancie.

He told Ireland was the same country they knew, "just a little more tolerant, open and respectful".
Also Read: Historic vote to repeal abortion ban: Exit polls in Ireland show 68% people may say 'Yes'
What a moment for democracy and women's rights. Tonight, I spoke with Taoiseach @campaignforLeo and his team and congratulated them on the Yes side's referendum victory legalizing abortion in Ireland. #repealedthe8th

— Justin Trudeau (@JustinTrudeau) May 27, 2018

"For 35 years we have hidden the reality of crisis pregnancies behind our laws. We have hidden our conscience behind the constitution," said Varadkar.

"This majority decision changes all that."

He said Saturday would be remembered as the day that historically deeply socially conservative Ireland "stepped out from under the last of our shadows and into the light.

"The day we came of age as a country. The day we took our place among the nations of the world."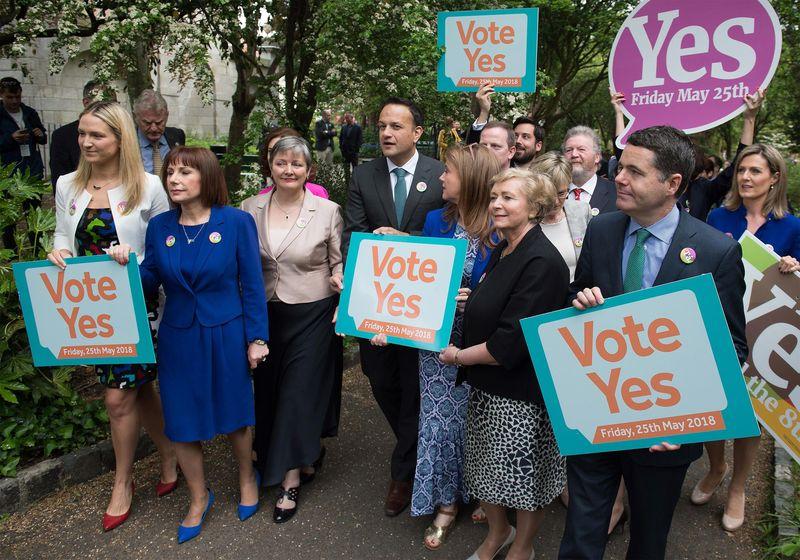 He ended his speech saying: "The wrenching pain of decades of mistreatment of Irish women cannot be unlived. However, today we have ensured that it does not have to be lived again."

Varadkar, Ireland's first gay prime minister, came to power last year in what was seen as another major milestone for diversity in Ireland. He took over as leader of the centre-right Fine Gael party, leading a minority government.
Also Read: Ireland votes on world's strictest termination ban