Military attempts coup in Turkey, govt fighting back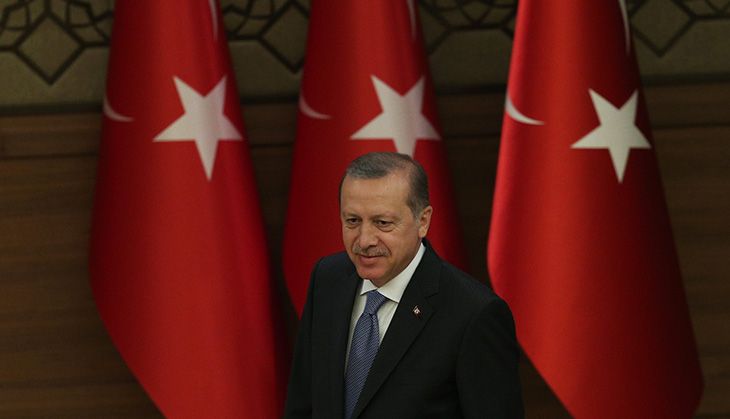 Sections of Turkey's army on Friday attempted a coup, but President Tayyip Erdogan, backed by the people of Turkey, is fighting back.
As rebel troops clashed with loyal troops and civilians in Istanbul and Ankara, there was gunfire and explosions, but by early Saturday morning, it appeared that Erdogan was succeeding, reports NDTV.
"We will overcome this," Erdogan told a TV station.
A civilian defying curfew orders was heard shouting: "We have a prime minister, we have a chief of command, we're not going to leave this country to degenerates."
Turkish Prime Minister Binali Yildirim and other elected government officials remained in office.
Local media said 17 police personnel were killed at the special forces' headquarters in Ankara; military helicopters fired on the headquarters of the intelligence service in Ankara; and tanks fired at the Parliament building in the capital three times, injuring an unspecified number of people.
The commanders behind the coup shut down airports, closed access to the internet, sealed the two bridges over the Bosphorus in Istanbul, and took control of the state television channel, where the announcement of martial law and curfew was made. The army accused the government of eroding the democratic and secular rule of law, and said that Turkey would now be run by a "peace council".
According to local media, hostages are being held at the military headquarters in Ankara.
A source from the European Union said: "It looks like a relatively well orchestrated coup by a significant body of the military, not just a few colonels. They've got control of the airports and are expecting control over the TV station imminently. They control several strategic points in Istanbul. Given the scale of the operation, it is difficult to imagine they will stop short of prevailing."
Turkey is a member of NATO and an important ally of the US in the Middle East.