Meet the Ghost who stalks IS - and fills their Twitter with gay porn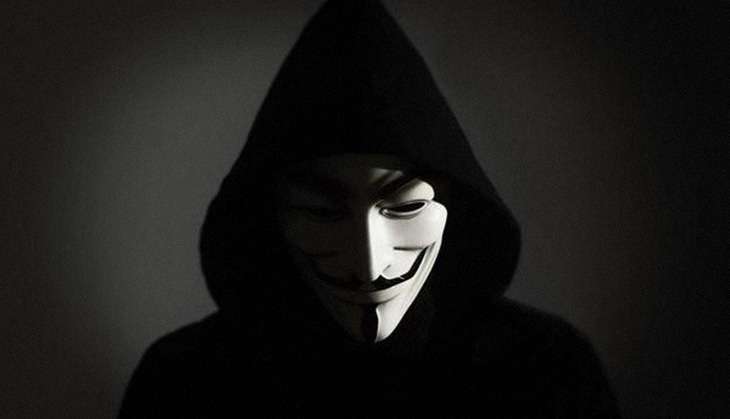 The Islamic State (IS) has a Ghost stalking it.
A hacker from the Guy Fawkes-inspired hacker collective, Anonymous, who calls himself WauchulaGhost or Ghost of No Nation regularly hacks Twitter accounts affiliated to the Islamic State. This time though, angered at the Orlando Pulse nightclub shooting, the hacktivist has made it his life's mission to introduce the Islamic extremists to a simple concept - rainbow pride. And how.
The Ghost hacked a bunch of accounts that appear to believe in the IS cause, changed their cover photos and display pictures to gay pride themes and even posted some harmless gay softporn.
Also read - 'We Will Hunt You Down'. #Anonymous declares 'war' on ISIS
For you #Orlando. #Daesh in Iraq @gi_h_a_d35 #OpDaesh #Anonymous #GhostOfNoNation pic.twitter.com/LGI9fRVpA4

— WauchulaGhost (@WauchulaGhost) June 14, 2016
Keeping the thoughts and prayers going. #Daesh In #Jordan. @0Jdkshey #Orlando. #OpDaesh #Anonymous #GhostOfNoNation pic.twitter.com/UCrBTFcBMD

— WauchulaGhost (@WauchulaGhost) June 14, 2016
#DaeshBag in #Saudi @zxmgklb #RxpectUs #OpDaesh #Anonymous #GhostOfNONation pic.twitter.com/lQQv1VLkxh

— WauchulaGhost (@WauchulaGhost) June 15, 2016
As the hacker told Softpedia, this isn't the first time he has used porn to introduce the general theme of love to IS. "There are a few things that the Islamic State fear. One is women and the second is porn," he says.
"The porn operation is not something new. It's been around for a while. Over the last year the use of porn against the Islamic State has been minimal," the Ghost added. The intention is to mobilise pornbots to "flood Daesh accounts with Porn images." As he says, "Nothing x-rated, just simple sexy photos."
Some of the accounts now read "I'm gay and I'm proud" or "I heart porn" and more such messages.
In a phone interview to Washington Post, WauchulaGhost said, "We just started using it to poke fun at them and diminish their presence online."
Additionally, whenever the hacktivist takes an account down, he makes sure to ridicule the IS member, often using the hashtag '#DaeshBag'. Clever.
Was headed to bed....Then saw this #DaeshBag. Took him just because. #Iraq #OpDaesh #Anonymous #GhostOfNoNation pic.twitter.com/IKpx4Z4vcr

— WauchulaGhost (@WauchulaGhost) June 15, 2016
How does any of this trolling help?
Other than publicly shaming them - because IS feels more shame in watching porn than beheading fellow humans - WauchulaGhost has also been tweeting out their IP addresses, numbers and details. This makes things super easy for fellow hackers to further chastise them.
"I did it for the lives lost in Orlando," he told Newsweek.
"Daesh have been spreading and praising the attack, so I thought I would defend those that were lost. The taking of innocent lives will not be tolerated."
Please take a moment & pray for the Families & Victims of the #Orlando Attack. #OpDaesh #Anonymous #GhostOfNoNation pic.twitter.com/zZLLDlKwvE

— WauchulaGhost (@WauchulaGhost) June 12, 2016
Anonymous has a very simple agenda - an online war on IS. As the Ghost told Softpedia, "I said a long time ago that Daesh use social media as a mega horn to spread their propaganda and fear. It has always been our goal to take that mega horn away from them."
Also read - Hacker group Anonymous publishes ISIS recruiters' names, addresses
And there are three specific ways in which they achieve that. As WauchulaGhost explains, this helps Anonymous in:
1. "Exposing their information (IP, phone records) to the public."
2. "Defacing the account. Adding our own images and basically showing them 'We are in control.'"
3. To "use some of the jacked accounts to actually communicate and monitor other accounts from the inside as there are a lot of protected accounts that the public can't see."
But doesn't porn offend more than just Daesh?
Here's the tricky bit. Anonymous is not Islamophobic. As a collective, they do not follow any religion of their own. They're aware that anything too racy could prove offensive to Muslims in general.
The images that the Ghost and his friends put up don't show hardcore sexual acts, and even if porn websites are linked, he claims that it isn't meant to offend. In fact, if anything, Anonymous has stood on the side of Islam against the man they love to hate - Donald Trump.
"One thing I do want to say is we aren't using graphic porn and our purpose is not to offend Muslims," WachulaGhost told Newsweek. "Our actions are directed at Jihadist extremists. Many of our own [group of hackers] are Muslim and we respect all religions that do not take innocent lives."
Back in December 2015, after Trump made sure that every Muslim living in the USA felt threatened with yet another bout of his verbal diarrhea, Anonymous saved the day by taking Donald Trump's official website down. For at least an hour.
Also read - Anonymous declares war against ISIS after #ParisAttack, takes down 5,500 accounts
They even launched a campaign against the orange-faced President hopeful with the hashtag #OpTrump. Not so different from their #OpDaesh hashtag. The group is convinced that Trump's brand of threatening a community can only lead to more terrorism.
"The more Muslims feel sad, the more ISIS feel that they can recruit them," says one of the hacktivists in an Anonymous video.
Is there any impact?
WauchulaGhost's efforts have paid off in the past. And that encourages him to keep going at these #DaeshBag accounts even more.
The hacker has had a Twitter list to keep track of the accounts that he's taken down. Interestingly, of the 162 accounts he had taken over previously, almost all were suspended by Twitter. It's almost like the social media platform is using the hacktivist to track IS accounts.
"I have been asked many times 'How are you gaining access to these accounts?'," he told Softpedia.
"I will only say this. Everything has a vulnerability. Twitter has a few. We use those vulnerabilities to our advantage. It's what we do."
As Twitter said in a statement, "We condemn the use of Twitter to promote terrorism and the Twitter Rules make it clear that this type of behavior, or any violent threat, is not permitted on our service."
And this sort of attention from Twitter makes the Ghost feel very good about himself. He likes the idea of being hated on by IS.
As he told Washington Post, "My goal waking up in the morning [is to] see messages from Daesh, telling me they're going to kill me or cut my head off. The madder they get, the happier I get."