Las Vegas gunman video: Stephen Paddock seen entering Mandalay Bay resort carrying 21 suitcases a day before massacre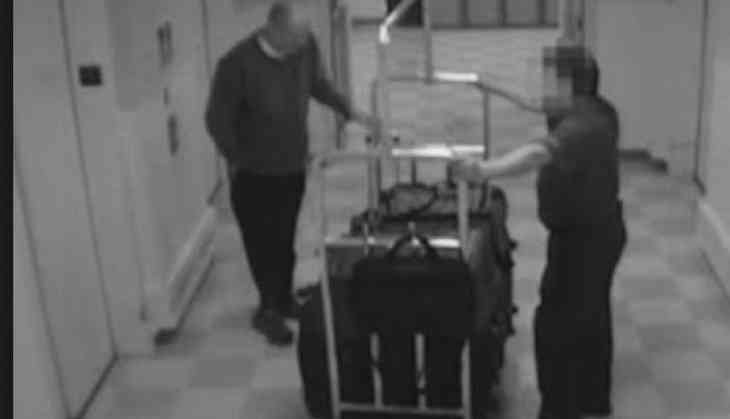 In a hotel surveillance video released by Las Vegas' Mandalay Bay resort, Stephen Paddock, who was behind the mass shooting in which 58 people died and many other wounded, he is seen in the hotel elevator, leaving the hotel with some of his rollaboards. In the footage, he is seen each time returning from his room with more suitcases and bags.
The footage released is of valet area, restaurants, hallway, gambling floors and elevators before the massacre happened. This was one of the biggest mass shooting last year. A huge amount of bullet was sprayed from the 32nd-floor room of the hotel. In the footage, it is clearly seen that 21 suitcases were taken to his room which included 2 small bags, 1 laptop bag.
On October 1, last year, a gunman opened fire on a crowd of concertgoers at the Route 91 Harvest music festival on the Las Vegas Strip in Nevada, leaving 58 people dead and 851 injured.
The 64-year-old Stephen Paddock of Mesquite, Nevada, fired more than 1,100 rounds from his suite on the 32nd floor of the nearby Mandalay Bay hotel. About an hour after he fired his last shot into the crowd, he was found dead in his room from a self-inflicted gunshot wound.
Also Read: Las Vegas Mass Shooting: Are the victims of the massacre really actors?