Indonesia: Suicide bombers target police headquarters a day after deadly church attacks in Surabaya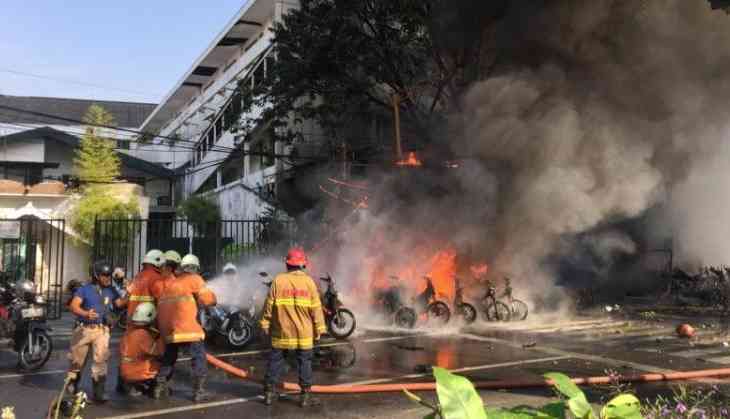 A day after three church attacks in Indonesian city, two terrorists on a motorbike blew themselves outside a police headquarters in the port city of Indonesia, Surabaya. Islamic state active in Indonesia has claimed church attacks that happened yesterday.
Indonesian President Joko Widodo called these attacks "Cowardly, undignified and inhumane," Widodo also added that there would be no compromise in taking action on the ground to stop terrorism.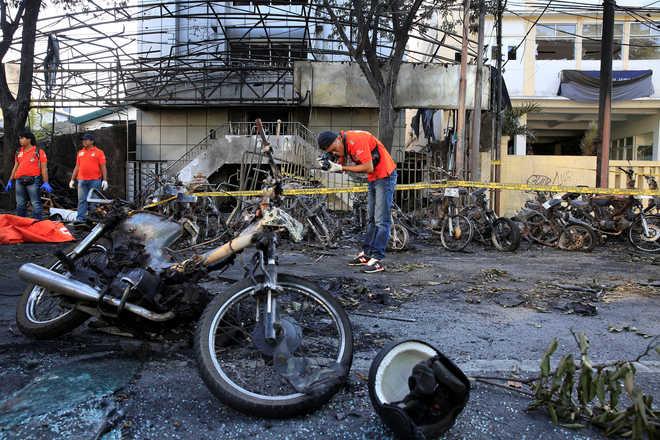 It isn't clear if the deadly attack on Police Headquarters is connected to deadly church blasts that happened on Sunday. According to sources, at least 10 people including police officers have been injured in today's attack.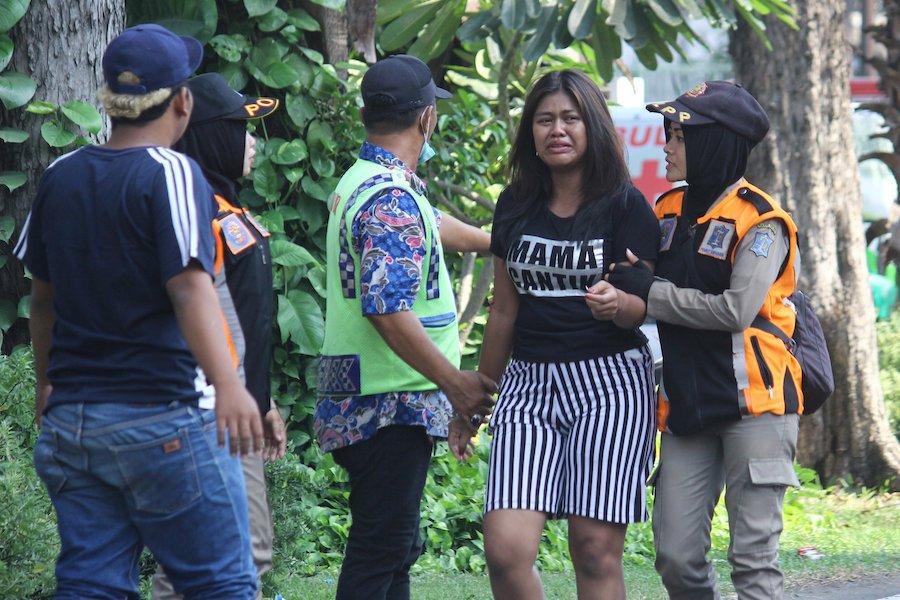 Spokesperson of East Java Frans Barung Mangera said, "Details could not be given yet because we are still identifying victims at the scene and the crime scene is being handled".
At least 14 local have died in Church attack and more than 40 are injured and hospitalised.
Also Read:Indonesia: 10 dead, 40 injured as Islamic terrorist group strikes three churches in Surabaya