In pictures: At least 10 killed in St Petersburg metro explosion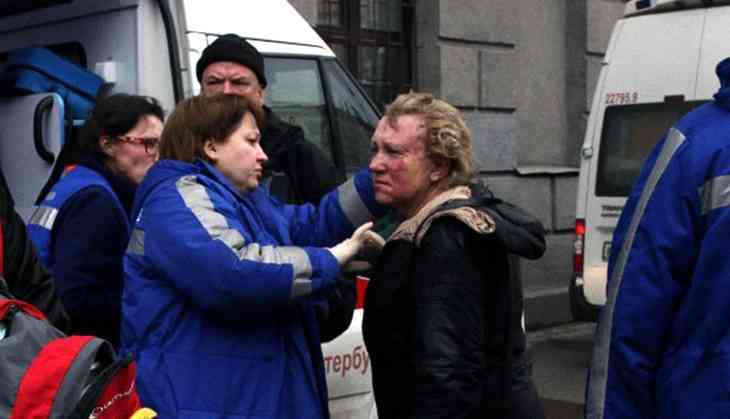 Medics help an injured woman outside Technological Institute metro station in St Petersburg. (AFP PHOTO / INTERPRESS / Alexander Tarasenkov)
At least 10 people have been killed after an explosive device was detonated on an underground metro train in St Petersburg in Russia.
The blast reportedly occurred at the Sennaya Ploshchad station, at about 2.30 pm (5 pm IST) as the train was pulling out of the station towards Technological Institute metro station.
Photographs of the scene emerging on social media show one of the doors of a metro train blown out, and a number of people with injuries. Eyewitnesses said people had to exit the carriage using windows as the doors did not work.
Andrei Kibitov, spokesman for the St Petersburg governor, told Russian television that 10 people had been killed and about 50 injured in the blast.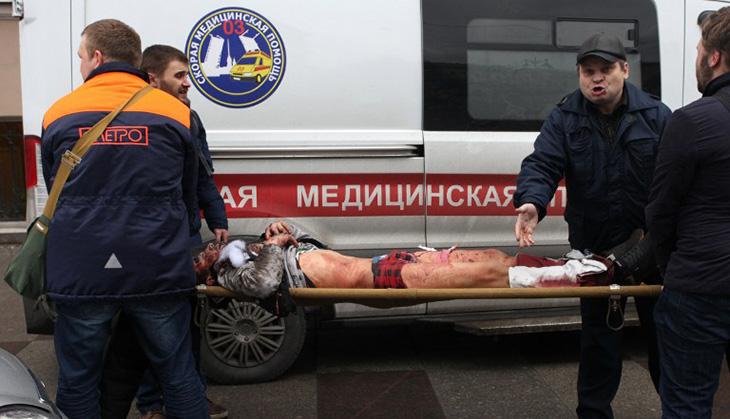 Rescuers carry an injured person on a stretcher outside Technological Institute metro station in St Petersburg. (AFP PHOTO / INTERPRESS / Alexander Tarasenkov)
'Criminal or terrorist'
The news agency Interfax quoted law enforcement sources claiming the blast was caused by explosive material placed in the carriage. Russia's general prosecutor said the explosion was a terrorist attack.
The city's metro system was closed in the aftermath of the blast, and a number of streets at ground level were also shut off, as medical helicopters landed at the scene to evacuate the injured. St Petersburg's main airport, Pulkovo, was also closed.
About an hour after the blast, Russian president Vladimir Putin expressed his condolences to families of the victims.
He said it was "too early to say" what had caused the blast, but that it could be "criminal or terrorist". Putin said he had already spoken with the director of the FSB security services and other law enforcement agencies to keep him updated with the situation.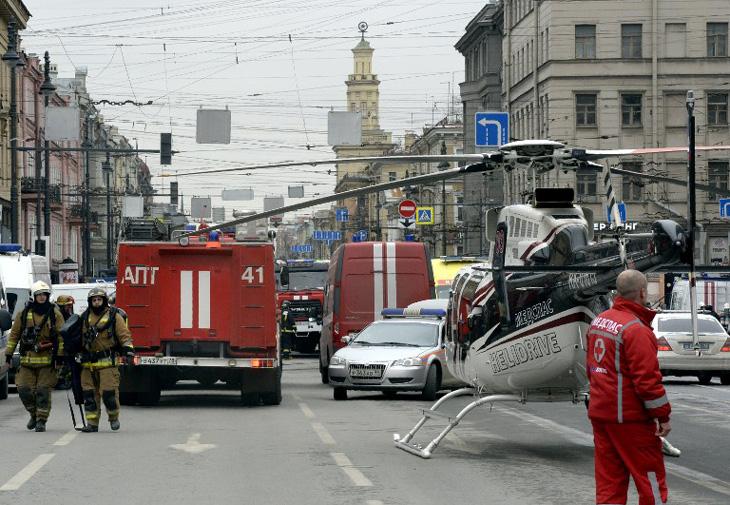 Emergency services personnel and vehicles are seen at the entrance to Technological Institute metro station in St Petersburg (AFP PHOTO / Olga Maltseva)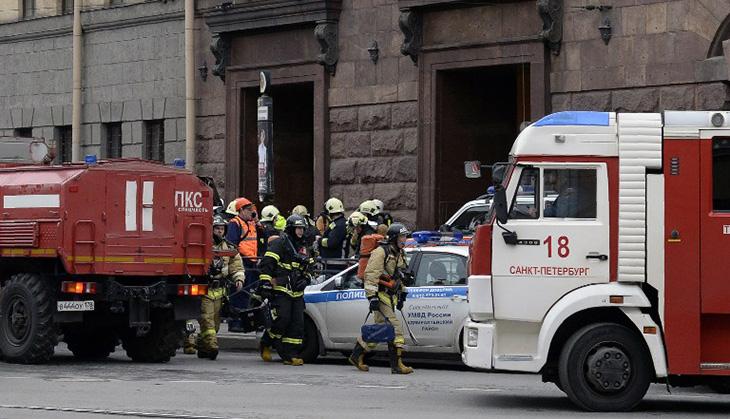 Emergency services personnel walk at the entrance to Technological Institute metro station in St Petersburg. (AFP PHOTO / Olga Maltseva)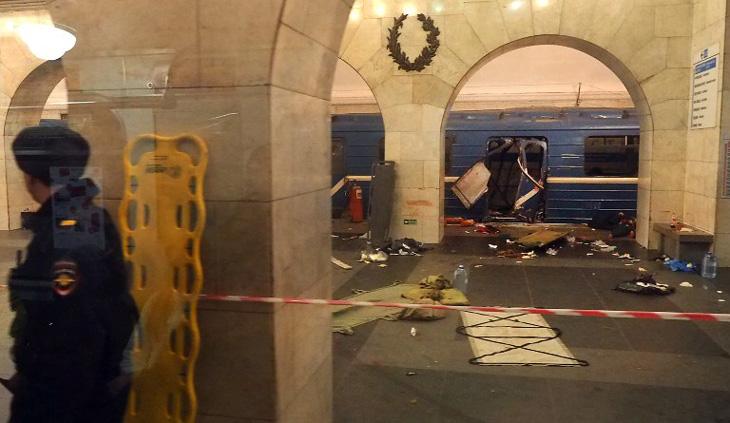 A picture shows the damaged train carriage at Technological Institute metro station in St Petersburg. (AFP PHOTO / STR)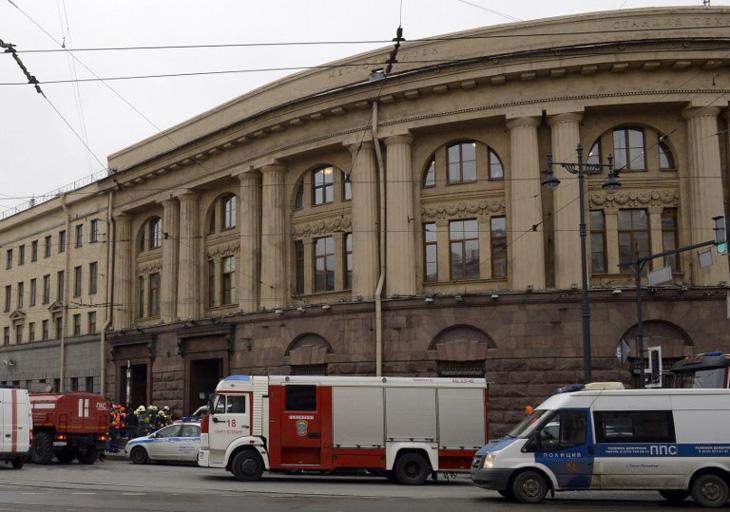 Police and emergency services personnel and vehicles are seen at the entrance to Technological Institute metro station in St Petersburg. (AFP PHOTO / Olga Maltseva)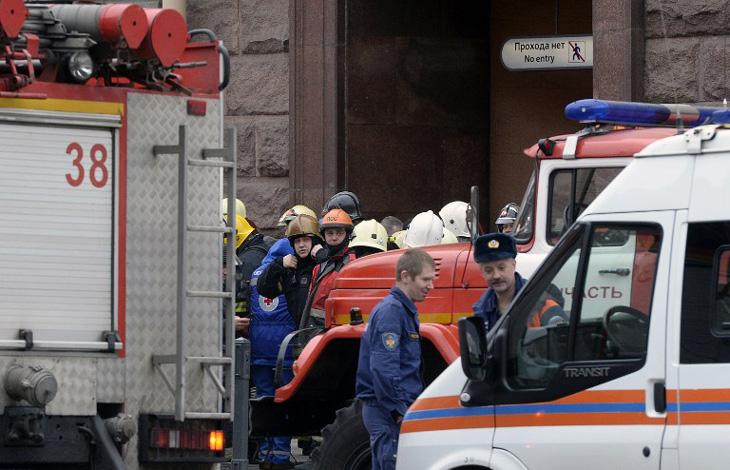 Emergency services personnel and vehicles are seen at the entrance to Technological Institute metro station in St Petersburg. (AFP PHOTO / Olga Maltseva)