Foreign Minister of Maldives Abdulla Shahid calls on President Ram Nath Kovind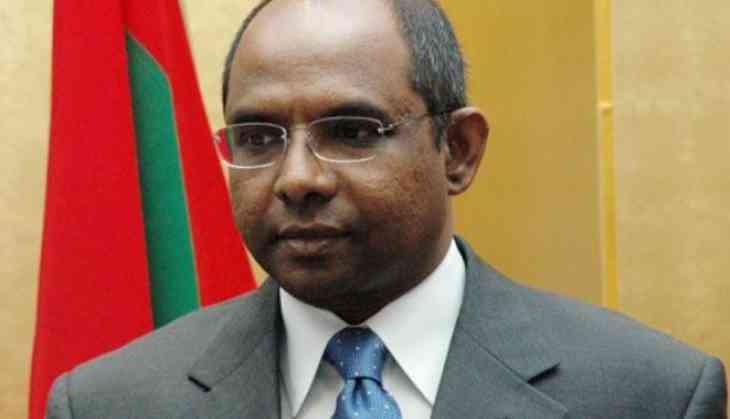 Minister of Foreign Affairs of Maldives Abdulla Shahid called on President Ram Nath Kovind at the Rashtrapati Bhavan on Tuesday.
President Kovind welcomed the delegation led by Shahid and underscored the "uniquely special, close and friendly relationship" shared between India and Maldives.
"The government of India's vision of inclusive development also extends to our neighbourhood including Maldives. We are always ready to support the socio-economic development of Maldives," a press release issued by the Rashtrapati Bhavan mentioned.
Noting the newly-elected Maldives government's 100-day action plan, President Kovind said: "India will support the government of Maldives' efforts and work in alignment with its identified priorities."
Shahid's four-day trip to India is his first official foreign trip after assuming office on November 17.
On Monday, Shahid met External Affairs Minister (EAM) Sushma Swaraj followed by a meeting with Defence Minister Nirmala Sitharaman.
Shahid is scheduled to emplane for the Maldives later today.
-ANI