‪‪Donald Trump denies knowing anything about $130,000 payment made to ‪Stormy Daniels‬ by ‪Michael Cohen‬‬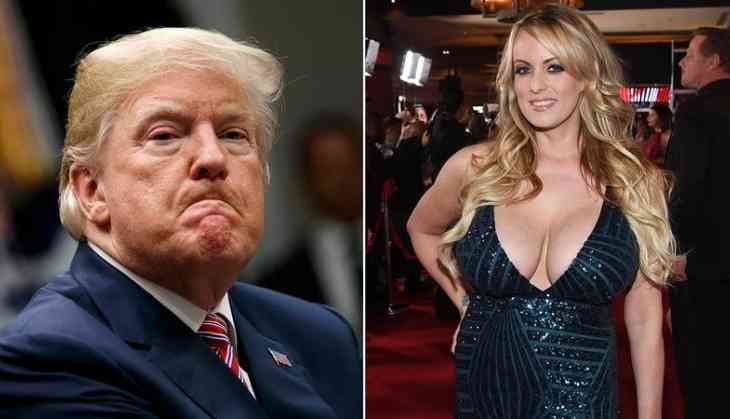 On Thursday, the US President Donald Trump said that he wasn't aware of $130,000 payment done to the porn star Stormy Daniels to not disclose any deal. This is Trump first official acknowledgement of the scandal since the time it first came to the public domain. This statement came when reporters were on board Air Force One question the Prez about the scandal.
Trump ignored the question about Daniel and asked next question, reporters in the cabin continued. One of the reporters asked why Michael Cohen made the payment. Agitated Trump said, "You'll have to ask Michael Cohen," 
He also added that he was not aware of funds and from where they came from. He said, " I haven't funded Cohen for the payment."
It is to be noted that ever since this scandal has come to the forefront, The White House has refused of Trump making payment Cohen which later paid to Daniel.
The adult star was paid for a nondisclosure agreement which prevented her from speaking in public about the alleged sexual encounter with Trump.
Also Read:Stormy Twitter Troll: She playfully spanked Trump's bottom with a copy of Forbes magazine