Iran nuclear deal inches closer to finale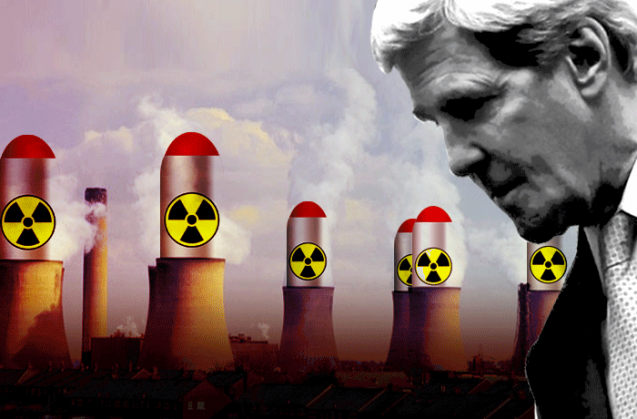 The situation
Talks between Iran and world powers in Vienna are reaching their final stage.
If successful, the talks will lead to a significant deal.
Sanctions imposed on Iran by the US, EU and the UN could get lifted.
Iran will be allowed to utilise a modest amount of nuclear energy for peaceful purposes.
There is still a tremendous amount of work to be done before a deal can be formalised.
Potential impact
Iran seems agreeable to accepting tough regulations in exchange for lifting of sanctions.
World powers may see economic benefits of a deal - such as the price of oil and the opening up of a potentially large economy.
There are hints that a deal may be beneficial in the view of threats to peace in the Middle East.
Although approaching a finale after years of negotiations, the precise outcome of nuclear talks with Iran in Vienna still appears hazy. While the latest updates suggest some breakthroughs, several contentious issues are yet to be resolved.
The presence of all the foreign ministers representing Iran and its interlocutors (China, France, Russia, the United Kingdom, and the United States, plus Germany - known as P5+1) underlines the considerable stakes in a successful outcome to these talks that, as US Secretary of State John Kerry observed, have run for years.
Kerry's media comments, however, are laced with emphasis on hard choices to be made. He has emphasised that much hard work needs to be done on several important issues and the need for a good agreement rather than any agreement. He also said that he would not negotiate through the media.
Kerry, however, did not contradict Iranian foreign minister Javad Zarif Khonsari's claim that they are closer than ever to an agreement, but insisted on the importance of making the necessary compromises in the days remaining.
Delicate stage
This extreme caution in commenting on the state of play in these final hours can also be seen as essential to the delicate stage when all parties are quietly engaged in intensive work and the brittle nature of what they may see emerging.
On the other hand, the crescendo of hardline talks on both sides in the past two weeks does seem to have tied their hands. Even President Obama has stated, despite his interest in an agreement that blocks all pathways for Iran to get a weapon, that he will walk out of negotiations if it was a bad deal.
The salient points of progress are an optimistic assessment of the IAEA chief's visit to Iran and his meetings with the top leadership there. There is hope that these concerns, among other things, on the vexed issue of coming to grips with Iran's past activities and the possible military dimension, will find closure by December.
Extent of Iran's acceptance
A helping hand to this forward movement may also come from the US conceding that lifting of sanctions may not have to wait for completion of the IAEA's work. However, clarity is lacking on the extent of Iran's acceptance of IAEA's measurement, surveillance and inspections about the commitments it has promised.
For the other side, these commitments are central to the goal of these negotiations; that is, Iran's entire nuclear program remains peaceful.
The equipment, seals, sensors and communications that the IAEA inspectors would need in place for real time information on the state of play are critical to verifying Iran's compliance. These relate to extensive reduction in enrichment activity, drastic scaling down of capacity and restraints on the nature of permitted research and development at the advanced site at Fordow.
Moreover, the stockpile of about nine tonnes of low-enriched uranium (3.6%) has to be brought down to the ceiling of 300 kg under IAEA control and monitoring.
Sanctions imposed on Iran by the US and the EU can be lifted first, but UN sanctions may be problematic
The down-blending and conversion to oxide metal of any other quantity of more enriched uranium must be in conformity with the parameters agreed in the interim accord of last April.
Everyone realises the urgency of completing the detailed texts and annexes that would seal the required commitments without ambiguity. That is why the time-consuming work is still underway in Vienna.
It remains to be seen how much completed and how much pending or unfinished work might justify a good deal. The bracketed texts that linger are not revealed so far and there is only speculation about what the annexes will contain.
Lifting sanctions
One of the reported issues relates to the lifting of the type of sanctions. Those imposed by the US and the EU can be lifted first, according to some reports, but the UN sanctions may be problematic.
Iran would like the UN Security Council sanctions to go, and that too, not only nuclear-related, but also those pertaining to missiles and the arms embargo.
On the other hand, even the phased lifting of nuclear-related sanctions may need snapback provisions as the US has insisted.
The P5 are not known to be on the same page as to the automaticity of re-imposition of sanctions. However, Iran needs Security Council action to ward off chances of any rescinding by Obama's opponents or successors.
Blurring red lines
If there is optimism, it stems from the way the various red lines and killer demands placed by hardened skeptics on both sides seem to have grown fuzzy.
The letter by eminent US experts and former administration officials that was sent under the auspices of the Washington Institute jacked up demands from the negotiators. These demands were not only about a good deal, but they went beyond the nuclear nitty-gritty to Iran's change of policies and practices in the wider Middle East.
A deal may lead to an economic upturn, with a large-sized economy like Iran becoming a market for a wide range of products and services
Similarly, the Iranian supreme leader Ali Khamenei, in his first Ramzan address, is reported to have laid down seven red lines, some of which were repeated by President Hassan Rouhani, Zarif and other Iranian officials.
Kerry's latest comment this weekend also referred to the world community and nonproliferation experts watching the outcome of work in Vienna following the talks.
In the end, it is only the final texts that can clarify how much of these red lines get fudged for reaching a good deal.
Impact on world powers
At the same time, there are objective realities driving a convergence of interests in Vienna, which cannot be limited to the nitty-gritty alone.
Each of the world powers involved in the negotiations would consider the positive impact of a deal with Iran in its own calculations about anticipated economic upturn.
They would factor in Iran's coming out of sanctions, the price of oil, the export market for a whole range of products and services opening, the expected growth in the large-sized economy that Iran promises to be and the resulting pressures and compulsions on Iran to be responsible in this evolving denouement.
Significance of Iran's stance
These are all ingredients for hope and optimism. It is of great significance that Iran seems agreeable to settle for a rather modest capacity in nuclear technology for 10-15 years in exchange for the removal of sanctions and joining regulated procurement and acquisition of technology and equipment.
As Zarif hinted in his comments last Sunday, there are hooded men set to destroy the cradle of civilisation. Convergence in dealing with that menace is difficult to brush aside, even as evolving global conjuncture today defies prospects of a concert of great powers.
A breakthrough would trigger hyperbole, since the emerging deal may transform not only the Middle East, but also signify a triumph of diplomacy in these cynical times.
There may be value in the modest sentiment in some reports that 7 or 9 July is not the end of the world. The compromises in store, thus, are going to be weightier than the delicate minutiae agonised over for months, if not years.