'Come to France': How Macron took on Trump's climate scepticism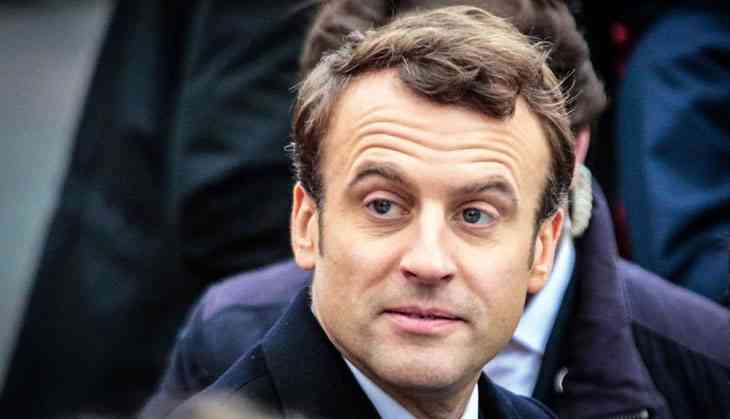 (Geofroy Van der Hasselt/NurPhoto via Getty Images)
The victory of Emmanuel Macron in the French presidential race has come as a relief to many who were afraid the country's electorate would have tilted far-right. One community among them are researchers and academics, especially those dealing in environment and climate change.
Macron, 39, swept to victory against far-right Front National candidate Marine Le Pen. The former economy minister and civil servant got 66% votes in the second round of voting compared with Le Pen's 34%.
Researchers are drawn to Macron's 'openness' on "science, innovation and the environment", writes Declan Butler in in Nature. In fact, Macron said he would invest in training the youth on environmental measures and clean energy, among other critical issues.
Macron "has also pledged to invest in environmental and clean-energy measures," Butler said.
The victory of the centrist candidate provides hope, several scientists say. In a video posted online, Macron has a message for "American researchers, entrepreneurs, engineers, working on climate change" inviting them to join European and French researchers working on climate change: "Because here, you are welcome. France is your nation."
In the video he also talked about US President Donald Trump's "scepticism" about climate change.
Like many scientists, Macron too is a passionate supporters of the EU in contrast to Le Pen and her set of supporters.
"(Thierry) Coulhon says that Macron aims to free up innovation in universities by decentralising power and reducing bureaucracy; in particular, Macron intends to let universities hire lecturers and researchers without having to wait for a central administration in Paris to approve appointments." Butler wrote.
Coulhon, an academic, was among Macron's advisors.
"With everything we have seen in the world recently, from the election of Trump to Brexit and the rise of extremism in Europe, for the first time now we have a strong movement against (it)," Édouard Brézin an emeritus theoretical physicist at the École Normale Supérieure, Paris told Nature.
Notably, many institutions, including the heads of nine national research agencies, and individual scientists made public appeals against Front National. They argued that the party threatened the liberal, "open and democratic", environment in which researchers thrived. Le Pen even wanted to hold a referendum on whether or not France should remain in the European Union.