‪‪Coffin Birth: Skeleton of a medieval woman unearthed having a hole in the skull and fetus near the pelvis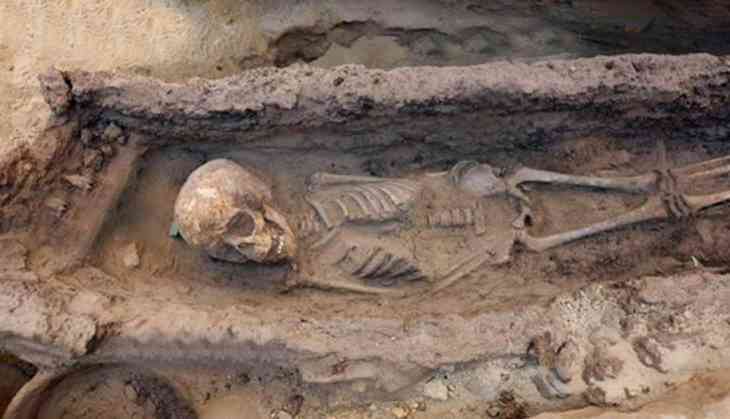 In one of the rarest sight in archaeology, a skull of a woman has been discovered in Imola, Italy. The skull dates back to 1,300 years and has a hole and remain of a fetus near the pelvis.
Yes, you heard it right, under a confined stone grave, 5.2 mm bones were unearthed below the pelvis of mother's skeletal. The strangest thing about the fetus is that it was possibly delivered in the grave.
This phenomenon is termed 'Coffin Birth'.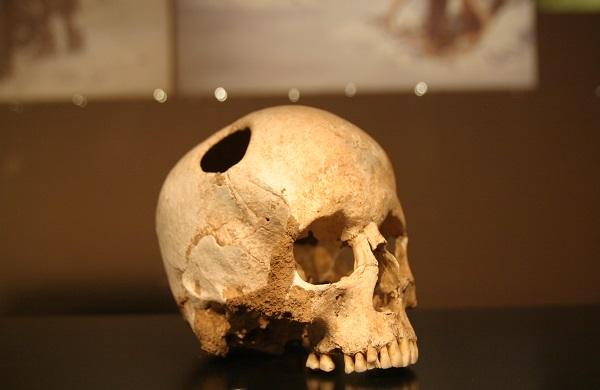 To unwind this mystery, Archaeologists from the University of Ferrara and University of Bologna did research that would be published in the May 2018 in the issue of the journal World Neurosurgery.
When Catch News spoke to the researchers of the University of Ferrara, they shared that this was the rarest skeletal remains of the middle age.
They even shared that there was a technique called trepanation where a hole was drilled into patients skull to treat health problems related to intracranial diseases or release pressured blood buildup from an injury. However, the pressure might not have been enough and the patient passed away.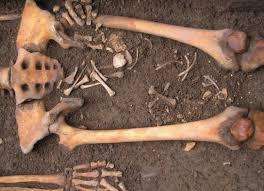 Talking about their hypothesis, the researchers said, "There is a possibility that the pregnant woman must have had preeclampsia or eclampsia ( Pregnancy characterized by the onset of high blood pressure) and she was given frontal trepanation. Despite the intervention, she did not survive and died with the fetus in her womb."
One of the researchers shared that bone age stated that the woman was in the 20s and was 266 days pregnant.