Carnival cruise ship avoids a Titanic situation, watch video inside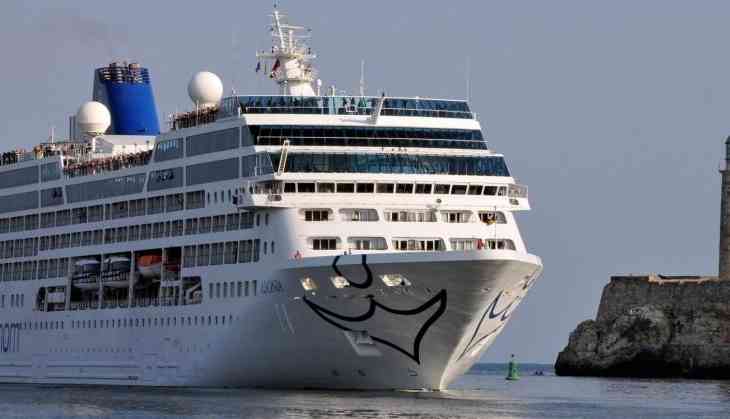 A video went viral where a titanic situation was captured by an onboard passenger and posted on Facebook.
The video was posted by a passenger on Carnival Cruise ship during a Caribbean voyage. A water line broke on the Carnival Dream flooding one of the ship's decks. The video was captured by a passenger named Marla DeAnn Haase, she captioned the video as "Um....FB folks.....this is a rare moment of internet connection ....we are flooding on a cruise, we heard the violins and the silverware all came crashing down. What in the world....say a prayer for us all."
Crew members immediately came into action and quickly rectified the problem. Around 6.00 PM the water line broke and it was rectified by midnight. The crew shared that the water line was to sprinkle water in case of fire. At no point was the ship or its passengers in danger.
Also Read:When employees were slapped and made to crawl like dogs in appraisal meeting, video inside