Bus painted with porn star Mia Khalifa picture roaming in the streets of India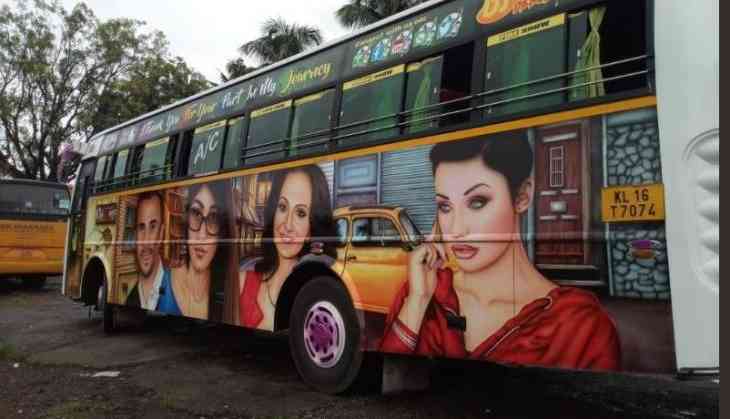 Seeing porn stars pictures online is quite common but have you seen this pictures being painted on buses. Yes, such busses exist in Kerela, India. From Florida's porn star Mia Khalifa, porn-star turned actress Sunny Leone and Brazzers star Keiran Lee, these buses have popular porn stars pictures painted on it.
When these pictures went viral, it garnered a lot of attention, had a thread of comments.
Check out the viral tweet here:
Bus in Kerala😂😂😂 you cannot be serious mate 😂😂 pic.twitter.com/jS7MvL8zxF

— No (@Basi_cally) June 29, 2018
The overnight popular bus tweet has been shared by more than 1000 twitter users and the comments are in the thread!
Houses and jackfruits in Kerala 🙃🙃 pic.twitter.com/a3vop61cB8

— Girl Next Door 🥀 (@callmetikka) July 1, 2018
😂😂but better than this pic.twitter.com/cpIDRpWHDD

— 𝓜𝓮𝓮𝓷𝓪𝓴𝓼𝓱𝓲 (@Meenakshiiik) June 30, 2018
Besides, having pictures painted of porn star the luxury buses also have DJ setup inside the vehicle as advertised on the bus in the above YouTube video.
Also Read:Watch Video: The Beatles 'Drive My Car' to celebrate end of ban on Saudi women drivers